The High Court has criticised the conduct of expert witnesses in a pre-trial hearing for a businessman's claim against a City firm, bemoaning their 'lamentable' failure to comply with usual proceedings.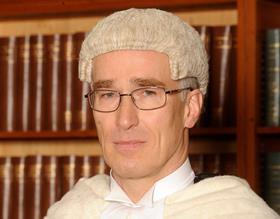 In Mayr & Ors v CMS Cameron McKenna Nabarro Olswang LLP, Mr Justice Males said the experts' evidence is 'in a most unsatisfactory state' and that, as things stand, the claimants do not have permission to adduce the evidence at trial.
The claimant is Alexander Mayr, a former director of private equity company Spokane. Rouver Investments and Life Science Partners, both owned by Mayr, are also named claimants. He is bringing a claim against CMS Cameron McKenna Nabarro Olswang. The judgment does not specify the grounds of the complaint.
According to the judgment there are two areas of expert evidence, referred to in the judgment as the 'LMM issue' and the 'Turkish issue'. Both 'bear on the quantum of the claimants' claim' which is 'several hundred million euros'. The evidence in question concerned the Turkish pharmaceutical industry.
According to the judgment, conventional directions would ensure there is first an exchange of the experts' initial reports, followed by a joint meeting. That is then recorded in a joint memorandum and it is the experts' responsibility to agree the content of the joint memorandum.
This, wrote Mr Justice Males, is part of their 'duty to the court as independent experts' and is the basis on which the court gives permission for expert evidence.
However, the judgment states that the meeting did not lead to any further agreement and 'each expert continues to fully rely on his own report as a true and accurate statement'.
'I do not regard the joint memorandum dated 11 December … or the meeting which it records, as coming close to compliance with the order that the parties' experts should meet and produce a joint memorandum,' Males J wrote. 'When an expert fails lamentably to comply with that order the whole procedure for further expert evidence in the case is thrown into disarray.'
Denying the claimants permission to adduce evidence of the Turkish pharmaceutical industry at the trial, Males J said: 'The burden will be on them to come forward, as I have said, with a proper and acceptable procedure which will include a proper joint meeting and will meet the criteria of relief from sanctions if they wish to pursue this evidence. If they have simply left it too late to do so in an acceptable way then that is something for which they must take the consequences.'