England and Wales' most senior family judge was so alarmed at reading a tweet about a lawyer having to console a client involved in care proceedings near families celebrating their adoption cases that he has reiterated guidance on court arrangements.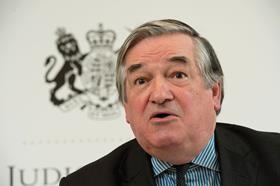 Sir James Munby, who retires as president of the family division tomorrow, said that it is 'vital that judges and [HM Courts & Tribunals] staff do everything possible to separate adoption visits from other proceedings, both in terms of the timing and, wherever possible, by arranging for them to be dealt with in separate parts of the building'.
Munby said he read with 'considerable concern' the following tweet:
Placement Orders made today. Trying to console client and talk about her options. Court waiting room full of children and their adoptive parents coming for their celebration hearings. It's insensitive to have these occurring side by side. Views @FamilyLawBar ?

— Damian Stuart (@DamianAStuart) July 13, 2018
'This tweet generated a significant number of other tweets, revealing that this was far from being an isolated incident,' Munby said.
His guidance highlights previous guidance issued this year on listing final hearings in adoption cases, which states: 'It is expected that any adoption visit(s) shall take place outside normal court sitting hours. They shall not be listed or referred to in the daily court list.'
Munby said the reason for this 'ought to be obvious - to ensure that parents and others involved in care and placement order proceedings are not brought into contact with those involved in adoption visits'.
Separating adoption visits from other proceedings will 'often require careful planning', Munby acknowledged, 'but it must be done. We owe the families nothing less'.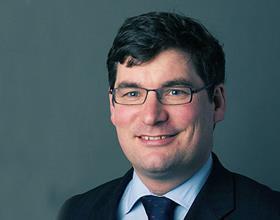 Barrister Damian Stuart, whose tweet captured Munby's attention, told the Gazette that he was pleased the family division chief had reaffirmed his guidance.
Stuart, based at London family law set Fourteen, said: 'It has been a long-held concern amongst many at the family bar that the courts list adoption celebration hearings in close proximity (both physically and in terms of time) to care proceedings. Parents who have just seen courts making placement orders in respect of their own children are upset further by witnessing adoptive families happily gathering outside court. It's also wrong that families coming to court for these happy occasions witness the raw pain seen daily in the family court.'
Stuart praised the response of the designated family judge in the court he tweeted about. He said: 'On the day his clerk was magnificent, ushering those present for the adoption celebration into an empty court room once I'd raised my concern, thus giving my client the space she needed.'