Austrian courts were wrong to order a newspaper to disclose the identity of individuals who posted anonymous online comments about a political party, the European Court of Human Rights has ruled. In a chamber judgment likely to be closely scrutinised by UK media lawyers, six judges found that the courts had violated the newspaper's rights under Article 10 of the European Convention on Human Rights in a way that was not necessary in a democratic society.
Tim Eicke QC, the UK's judge in the Strasbourg court, issued a partly dissenting opinion, disagreeing with what he described as 'an unnecessary and unwarranted further extension of the scope of Article 10.'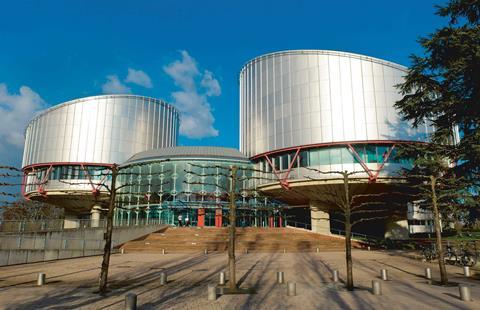 The case arose from a complaint by the leader of the Carinthian Freedom Party (FPK) about anonymous comments published under an article on the website of Der Standard newspaper. The comments included the phrases 'Corrupt poltician-arseholes' and 'ongoing Nazi revival'. The newspaper deleted the comments but refused requests to disclose registration data on the commenters.
The dispute went to Austria's supreme court, which ordered the newspaper to reveal the data, on the ground that it did not qualify as journalistic activity and the associated Article 10 rights. The newspaper's appeal to the ECtHR argued that the data in question constituted journalistic sources and was thus protected by journalistic confidentiality; the Austrian government argued that a web host had obligations under the e-commerce directive to disclose data.
In its ruling, the court found that, while the commenters could not be considered journalistic 'sources', anonymity was 'capable of promoting the free flow of opinions, ideas and information'. Its lifting had, therefore, interfered with the freedom of the press. Austria's domestic courts had failed to balance the rights at issue and had failed to give sufficient reason to interfere with the newspaper's rights.
The judgment may be referred by any party to the Grand Chamber of the court.