A pilot scheme for testing the new online court is on track for launch at the end of July.
Minutes from the April meeting of the Civil Procedure Rule Committee, published this week, reveal draft rules have been developed alongside the IT that will allow claims to be settled online.
Last year Lord Justice Briggs recommended significant changes to the structure of civil courts, including a three-stage process for disputes to be resolved virtually.
The CPRC minutes say the rules for the online court are being drafted in a 'user friendly way' that is different from the existing civil procedure rules with simpler language aimed at the litigant in person.
In an update to the committee, Mr Justice Birss said the process had been 'difficult' but was scheduled to begin on time.
Cases allowed to enter the pilot will be limited to specified claims under £10,000, with users only able to run one case at a time. Cases that fall out of the pilot at certain points will go into the mainstream under CPR.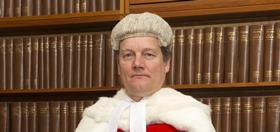 'Users will be invited into the pilot, and both claimants and defendants will be encouraged to remain in the online system as long as possible,' says the update. 'The committee were assured that users would know that they are entering a pilot as a controlled group from the outset and could leave the pilot at any time.'
The minutes note that District Judge Lethem raised concerns about fees and potential discrimination if the fee was not the same as or lower than the existing 'Make a Claim Online (MCOL)' government scheme.
There were also questions about whether the online court will set a limit on the number of characters that can be used for detailed particulars of claim. Although the pilot will not set the same limit as MCOL, which restricts users to 1,080 characters, decisions will have to be made on a rolling basis of what should be restricted by the software.
The online court will be voluntary on both sides and help will be available for both parties either through the website or through a call centre.
Briggs' plans involved three stages for running a case: an automated triage to find out if it has merit; conciliation and case management involving a trained case officer; and resolution before a judge if necessary. The court will use documents on screen, telephone, video or face-to-face meetings.