Personal injury firms are being drawn into an increasingly expensive arms race to reach the top of internet search engines, the Gazette has learned. Marketing experts say the cost per click for key search terms has rocketed in recent months as lawyers jostle for top ranking in a crowded but threatened market.
Google analysis, compiled by law firm lead generator mmadigital, shows the number of people searching for 'personal injury' online has dropped in recent years, with the cost to lawyers of reaching them soaring as a result.
Spending to find potential clients has also increased because PI firms are trying to get as much work in as possible before reforms – particularly affecting RTA claims – are expected to come into effect in April 2019.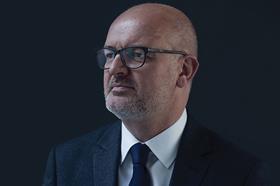 Those reforms have created a lucrative market for selling lead generation for cases not as affected by the reforms, such as clinical negligence, workplace accidents and housing disrepair.
On average, the cost per click for PI enquiries is estimated at £24, up 71% in two years. For medical negligence, clicks cost around £30 each – a figure which has doubled since 2016.
'This is a really competitive market,' said Dez Derry, chief executive of mmadigital, which runs a marketing collective for firms to pool resources and compete with bigger competitors. 'The prices have increased significantly in the last quarter; the reforms are around the corner and people are trying to get in as much work as possible.'
Alasdair Thomson, a solicitor and director of digital marketing firm AAT Legal, said firms should be wary of paying vast sums to secure clicks, especially when there is no guarantee of securing work.
'There is no doubt that since the turn of the year there has been a significant increase in competition,' Thomson said. 'The reality is that businesses should be looking to get [online traffic] through organic growth rather than paying for Google clicks, as that is an arms race against people with big pockets.
'There are ways to level the playing field by being creative and smart. That means focusing on appearing in local searches, showing up as open in the evening when people are searching and providing interesting content.'