Officials reviewing legal aid reforms must commission more research whenever they find gaps in the evidence, an influential group of MPs has urged.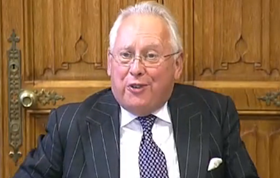 In a letter to justice secretary David Gauke, Bob Neill, chair of the Commons justice select committee, says it is crucial that the review of the Legal Aid, Sentencing and Punishment of Offenders Act 2012 is conducted 'in a rigorous way, given the seriousness of the matters involved'.
Neill suggests the ministry 'should be willing, in principle, to commission additional research if the available evidence is expected to have any significant gaps'.
The justice secretary has already admitted that the review is unlikely to be completed by the summer as promised, but stressed that he does not want it to slip into 2019. Terms of reference for the evidence-gathering exercise were published earlier this month.
Neill says the committee, in principle, welcomes the introduction of alternative routes such as virtual hearings and online courts, but 'we wish to emphasise that they must not compromise the quality of justice for any sections of society or undermine the status of justice as a public good'. Neill says the committee is 'troubled by some of the evidence indicating that barriers could be created by digital-only processes, for example. We also consider it particularly important to address the indications that a two-tier justice system is starting to emerge'.
The committee reminds the lord chancellor about the need for early intervention and advice to help people as soon as possible after they encounter legal problems. Neill concludes: 'We were pleased to hear you confirm that the LASPO review will be considering this issue and we would urge you to ensure that the cost benefit analysis of the LASPO reforms is designed to capture these wider, personal, social and economic consequences, including at a cross-departmental level.'