A judge has described an unrepresented defendant cross-examining witnesses 'almost like committing the offence all over again' in a leaked internal Ministry of Justice report.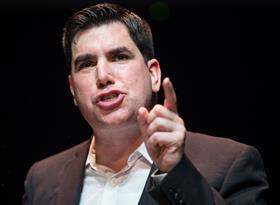 The 36-page report, Unrepresented Defendants: Perceived effects on the Crown court in England and indicative volumes in magistrates' courts, was obtained by media outlet BuzzFeed and published this week - after BuzzFeed was given a six-page summary report by the ministry under Freedom of Information (FoI) laws. BuzzFeed said today that it is one of three parties that have reported the ministry to the Information Commissioner.
According to the 2016 report, one judge commenting on the impact of unrepresented defendants not understanding court processes said: 'It's like saying if you felt unwell would you want to go and ask someone with no medical qualification how to cure yourself.'
Another judge said: 'Some of them just sit there looking like a rabbit in the headlights and they haven't got a clue what's going on and you really have to check that they are following and are in a position to make any relevant comments they need to. Others will be jumping up every five seconds, even when it's not their turn to talk.'
One commented: 'He decides he's going to represent himself, and then he's asking questions of these people, it's almost like committing the offence all over again.'
BuzzFeed's report prompted shadow justice secretary Richard Burgon to tweet: 'When people's liberty is at stake, no one should be left without proper legal representation. It looks alarmingly like the government is trying to cover up a problem of its own making. That approach must end.'
A Ministry of Justice spokesperson said: 'As this report notes, legal aid for Crown court cases did not change substantially under [the Legal Aid, Sentencing and Punishment of Offenders Act 2012] and the number of unrepresented defendants has remained broadly stable since those reforms. It has also always been the case that some defendants will choose to represent themselves in the Crown Court for reasons other than finances.'
The ministry says the 'small-scale' report must be seen purely in the context of the time the interviews took place. The report was limited to interviews with 15 judges and six Crown court prosecutors. The ministry says over 99% of applications for legally aided representation in the Crown court are granted, and this hasn't changed since LASPO.
The ministry is currently conducting a post-implementation review of LASPO, which cut vast swathes of law from the scope of legal aid when it came into force in April 2013. The review is expected to be completed by the end of this year.