The Court of Appeal has rejected an appeal from a law firm that a referrer breached their agreement to pass on a set level of claims. Sheffield firm PM Law argued that a clause in a 2007 agreement imposed an obligation on insurance intermediary Motorplus to refer claims to the firm.
But appeal judges agreed with the previous High Court ruling stating that the agreement merely expressed Motorplus' intention to supply claims in return for a specified fee of £600 for most claims.
Sitting as a deputy judge in the High Court, Sir Richard Field said that if the intention was to create a binding obligation then the agreement would have explicitly said so.
In PM Law Ltd v Motorplus Ltd, Lady Justice Asplin agreed with the judge that the agreement did not depend upon a guaranteed level of accepted referrals. The dispute, she noted, hinged on the application of the words 'Motorplus Ltd shall refer a quantity of… claims for compensation' as set out in the agreement.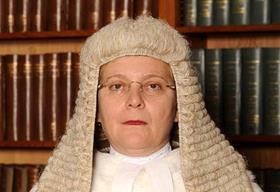 Asplin LJ said the relevant clause in the agreement did not contain any reference to any particular quantity of claims to be referred or accepted or to a formula for working out how many cases were expected.
She concluded that Motorplus had not made an obligation or promise to refer a quantity of claims, adding the agreement was 'merely an expression of a present intention and the clause as a whole is a description of the intended referral relationship if an when claims are referred'.
The court heard the parties had an existing relationship prior to the 2007 agreement generating an average of 100 claims each month, although that figure had dropped closer to the revised contract.
In 2010, Motorplus started to refer claims made by Kwik-Fit Insurance Services Limited, which took the average monthly case referrals past 100. However, the number of cases actually accepted by PM Law each month was well below 100 and no new referrals were made after 31 January 2011.
PM Law issued proceedings in March 2014 claiming damages in excess of £4m for breach of the alleged contractual obligation.
In a statement, the firm told the Gazette: 'Although we are disappointed with the outcome of this matter it should be noted that when giving leave to appeal to the Court of Appeal Lord Justice Lewinson made the point that PM Law's case possessed reasonable prospects of success.'