A Kent magistrate who ignored advice not to go to the media with his views about same-sex adoption was rightfully removed, an employment appeal tribunal has ruled.
The Honourable Mr Justice Choudhury, sitting as president of the appeal tribunal, ruled that while judges were not precluded from speaking out on controversial matters, they should not undermine judicial impartiality or respect for the judiciary. In this case, it was ruled, Richard Page's remarks were found to be likely to prejudice judicial impartiality.
Page, a lay magistrate for 20 years sitting on family cases, had already been reprimanded for expressing his view it was 'not normal' for a child to be adopted by a single parent or same-sex couple.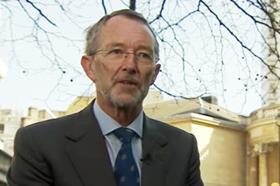 Despite instructions to seek advice before speaking to the media, the practising Christian continued to express his opinions in print and broadcast media, including telling the BBC he saw it was his responsibility 'to do what [he] considered best for the child, and [his] feeling was therefore that it would be better if it was a man and a woman who were adoptive parents'.
Following his removal from the magistracy, Page issued claims for discrimination because of religious belief, harassment and victimisation.
The employment tribunal dismissed the claims finding that the decision to remove him was made because he had chosen to advertise the bias that he would apply in the exercise of his judicial functions, and disregarded the instruction to seek advice before contacting the media.
The employment appeal tribunal rejected Page's appeal and upheld the initial tribunal decision.
His lawyers had argued he had done little more than express opinions on a matter of public importance and had done so in a moderate and proportionate manner.
But Choudhury J said Page had done more than express an opinion, and his removal was a 'proportionate limitation' upon his right to freedom of expression.
The judge added: 'Judges are not precluded from expressing views, but if they choose to do so, they must do so without undermining judicial impartiality or respect for the the judiciary.'