A human rights specialist seeking to persuade the attorney general to order a fresh inquest into the death of a nine-year-old girl has welcomed London mayor Sadiq Khan's support.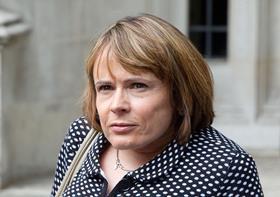 Last month Jocelyn Cockburn, joint head of the civil liberties team at London firm Hodge Jones & Allen, asked Geoffrey Cox QC MP to quash the conclusion of an inquest into the death of Ella Kissi-Debrah and order a fresh inquest following research that linked pollution levels to Ella's symptoms. Southwark Crown Court concluded in 2014 that Ella's death was caused by acute respiratory failure and severe asthma.
Khan has now written to the attorney general to say that a new inquest 'would be extremely helpful'. Khan points out to Cox, who took over from Jeremy Wright QC MP as attorney general last month, that he 'has the power to ask the High Court to look again at inquests where important information has not been considered'.
Khan says: 'As you may know, I am committed to improving air quality in London, achieving legal limits as quickly as possible, and then meeting even tighter World Health Organization guidelines by 2030. Cases like Ella's are a key part of why I have attached such importance to this issue. As a result, it would be extremely helpful for a new inquest into Ella's death to be held.
'I, and others with air quality duties, need to better understand the role that air pollution may have played in order to ensure that the most ambitious measures are taken at every level of government so that - if air pollution was the cause - no other child ever again dies as a result of the air they breathe.'
Cockburn thinks the attorney general 'will find it extremely persuasive' that the London mayor has added his weight. 'The case for a further investigation is now overwhelming, and the new evidence about the impact of pollution on Ella's health must be examined to see whether it was a causative factor of her death,' she said.
Cockburn believes there are strong grounds for Ella's inquest to be quashed on the basis that her right to life, under article 2 of the Human Rights Act, may have been breached by the government's failure to act in relation to unlawful air pollution levels. The challenge to the attorney general has been brought by Ella's mother, Rosamund, on behalf of one of Ella's siblings.