A High Court judge has served notice on solicitors to ensure they meet litigation deadlines by serving a default judgment against a party that failed to explain delays.
The Honourable Mr Justice Coulson said it was incumbent upon solicitors seeking relief from sanctions to explain why a proffered date could not be met.
The judgment in Redbourn Group Ltd v Fairgate Development Ltd comes in the approach to the third anniversary of the Denton ruling, which set out the consequences of non-compliance with court instructions, and is a sign the judiciary is sticking to the principles established by Denton.
The latest case involved a contractual dispute over the development of London property.
Project manager Redbourn (RGL) sent particulars of claim on 16 November 2016; Fairgate's solicitors, Hertfordshire firm Debenhams Ottaway, replied on 1 December saying they were taking instructions.
Hearing nothing further, Redbourn commenced proceedings on 23 December. A defence needed to be served by 25 January 2017.
Debenhams Ottaway did not seek any extension of time for the service of the defence until 20 January, and then sought 28 days. This was met with an offer of seven days.
The defendant neither agreed to that offer nor applied to the court for a longer extension, instead waiting until 1 February to make a formal application for an extension to 22 February.
Coulson said the defence solicitors' apology and explanation was 'disingenuous and misleading', stating that it failed to mention that the claimant solicitors had warned them to be proactive in mid-February.
The notional extended period applied for by Fairgate came and went on 22 February with no defence or counterclaim, prompting Redbourn to apply to the court for default judgment.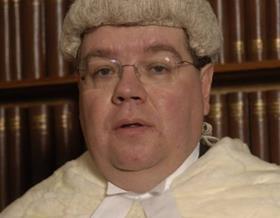 Coulson said: 'Because [Fairgate] had failed to file a defence in the extended period which they themselves had sought, or in the two weeks thereafter, I entered judgment in default.'
The judge said despite defence solicitors making an application to set aside his judgment on 14 March, it was not until 11 May that they served a defence and counterclaim, followed by a more detailed statement four days later with matters which had never before been raised.
Coulson said his analysis was that Fairgate had not acted promptly up until the final hearing on 19 May.
Debenhams Ottaway suggested that defence had been caused difficulty because two Fairgate employees had left the business. However, the judge pointed out they had departed in March-April 2016.
Given the 'serious and significant' delays, Coulson said the court was 'bound to take a very adverse view' of the 'wholesale failure' to explain matters. The defence and counterclaim contained no particulars of any claim for repudiation, despite repeated promises that such information would be provided last year. 'Thus a consideration of all the circumstances of the case leads to a conclusion adverse to [Fairgate].'
He said he would deal with consequential matters at a future date.