The fact that an accelerated procedure for processing asylum claims was ruled to be structurally unfair does not mean that it operated unfairly in every case, the Supreme Court has said.
Dismissing the appeal in R (on the application of TN v Secretary of State for the Home Department and another, the UK's highest court said claimants challenging a decision under the Asylum and Immigration Tribunal (Fast Track Procedure) Rules 2005 had to show they themselves were treated unfairly.
The Supreme Court was asked to decide whether individual appeal decisions taken under the 2005 rules were automatically a nullity. If not, what was the correct approach to take when considering applications to quash or set aside appeal decisions taken under the 2005 rules.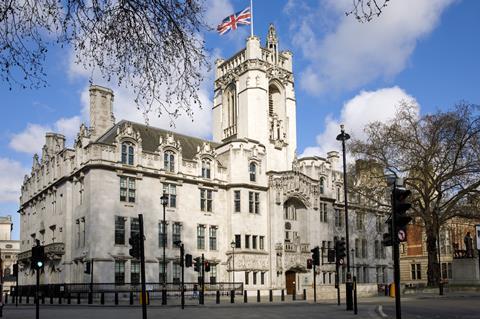 Giving the lead judgment, Lady Arden said the fact that the 2005 rules were held to be structurally unfair did not mean that TN's hearing was unfair when the rules applied to her particular case.
'The position is analogous to saying that an institution is institutionally unfair or biased. An institution can be institutionally unfair or biased without every single person within it having the same approach or attitude or every single person who comes into contact with the institution being treated in an unfair or biased way,' she said.
The Supreme Court endorsed a non-exhaustive list of factors provided by Lord Justice Singh in a Court of Appeal ruling on what courts should have regard to when considering an application to set aside an earlier appeal decision made under the 2005 rules. These include considering whether there was a causal link between the risk of unfairness created by the 2005 rules and what happened in the particular case before the court. Singh LJ said there was no substitute for asking the only question that had to be determined: was the procedure unfair in the particular case?
The Supreme Court's Lord Sales, giving a concurring judgment, said: 'If any person wishes to contend that a decision of a tribunal, like the FTT, or an inferior court of limited jurisdiction, is unlawful and therefore void and of no effect, they have to bring forward a case to make good that contention.' It was not helpful or appropriate, he said, 'to speak of there being a presumption of unfairness if a decision has been taken under the [2005 rules]'.