The Supreme Court today narrowly rejected a plea from a litigant in person for special dispensation in navigating civil procedure rules. Justices ruled by a majority of 3-2 in Barton v Wright Hassall that unrepresented claimant Mark Barton should have checked whether he could email a claim form and that without such permission his claim was invalid.
The judgment effectively rules out offering special treatment for Barton and says the rules as they stand must apply equally to all parties.
But some commentators believe the dissenting judgments from Lord Briggs and Lady Hale could still open the way for potential changes to the treatment of litigants in person.
Barton, who had brought professional negligence proceedings against the Midlands firm, sought a court order under CPR 6.15 that his service of the claim form was good service. He also asked the Supreme Court to consider whether the Court of Appeal's reasoning breached his rights under the European Convention on Human Rights, and whether the costs awarded to Wright Hassall were disproportionate to the work undertaken.
Lord Sumption, giving the lead judgment, explained Barton had purported to serve the claim form in these proceedings on the defendant's solicitors, Berrymans Lace Mawer, by email, without obtaining any prior indication that they were prepared to accept service by that means. It was common ground that this was not good service and as a result, the claim form expired unserved on the following day.
Sumption said it 'cannot be enough' that Barton's mode of service successfully brought the claim form to the attention of Berrymans, adding that 'otherwise any unauthorised mode of service would be acceptable, notwithstanding that it fulfilled none of the other purposes of serving originating process'.
The judge acknowledged that litigating in person was not always a matter of choice at a time when legal aid and conditional fee arrangements have been restricted.
This lack of representation would often justify making allowances in case management decisions and in conducting hearings, he said, but would not justify applying a lower standard of compliance with rules or orders of the court.
He added: 'The rules provide a framework within which to balance the interest of both sides. That balance is inevitably disturbed if an unrepresented litigant is entitled to greater indulgence in complying with them than his represented opponent…. Unless the rules and practice directions are particularly inaccessible or obscure, it is reasonable to expect a litigant in person to familiarise himself with the rules which apply to any step which he is about to take.'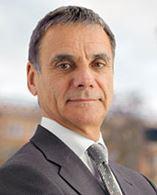 Howard Elgot, barrister at Parklane Plowden Chambers, who represented Barton, said they would actively consider an application to the European Court of Human Rights on Article 6 grounds, namely that an 'excessive formalism' has caused the loss of Barton's claim.
Elgot said: 'The narrow majority by which our client's case was lost reflects the difficulty judges have in deciding when to apply the dispensing provision for invalid service and what 'special' treatment, if any, should be afforded to litigants in person.'
In his dissenting judgment, Lord Briggs said it had troubled him that the meaning and effect of CPR 6.15 had been challenged in the court and divided opinion.
He expressed his hope that the rule committee might look again at the current rules, and in particular look at whether provisions for service by email are sufficiently clear and fair.