The Supreme Court has highlighted the complex nature of issues that lower courts have to grapple with in relation to family cases involving the Hague Convention on civil aspects of international child abduction.
The Supreme Court, in In the matter of C (Children), was asked to consider the effect of an application under the abduction convention if a child has become habitually resident in the destination state. Also, if a child has been removed from their home state by agreement with the left-behind parent for a limited period, can there be a wrongful retention before the agreed period of absence expires.
The mother, who holds British citizenship, wanted to visit England from Australia with the couple's children before returning to work from maternity leave. The father agreed to an eight-week stay. The mother and the children came to England in May 2015 where they have remained. The father had agreed to extending the eight-week trip up to a year. The mother gave notice to her employer and looked for work in England. In September 2015, she enrolled the older child at a pre-school. Without telling the father, in November 2015 she applied for British citizenship for the children. Her solicitors wrote to the immigration authorities indicating that she and the children could not return to Australia over domestic abuse fears.
The father made an application in the High Court under the abduction convention. The judge held that the children were habitually resident in England and Wales by the end of June 2016 so that 'mandatory summary return' was unavailable under the convention. But he accepted the mother's evidence that she did not have the intention, in November 2015, or before April 2016, not to return to Australia.
The Supreme Court allowed the mother's appeal and dismissed the father's cross-appeal on the habitual residence issue.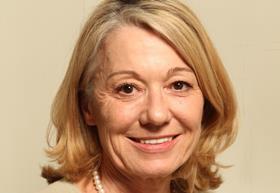 Anne-Marie Hutchinson OBE QC, a partner at London firm Dawson Cornwell, said the case highlights the difficulties that can arise for international families when there is a move to another country for an appreciable period or when the end of that period is unclear, such as until a sick relative is better. 'It highlights the need for courts to grapple with the travelling parent's combined intention and acts which demonstrate repudiatory breach,' she added.
Mark Hands, a family law associate at Irwin Mitchell, which specialises in private wealth matters, said the Supreme Court's decision 'only reinforces the message that even if there is an agreement for a parent to remain in another country for a finite period of time, the basis of this needs to be made crystal clear and ideally, it should always be ratified by the court or in the alternative, and where appropriate, the convention should be invoked for summary return of the child'.
He added that the decision 'has the potential to be a charter for parents to "lawfully" plan a permanent but otherwise wrongful removal'.