An immigration solicitor told a client an advocate's fee was five times higher than it really was and pocketed the difference in an 'appalling case' highlighted by a member of human rights organisation Justice's working party on immigration and appeals.
The working party, led by former High Court judge Sir Ross Cranston, has urged tribunals to refer incompetent and dishonest practitioners to the regulator in its Immigration and Asylum Appeals - a Fresh Look report, which contains 49 recommendations to be considered by a new administrative justice body chaired by the senior president of tribunals, Sir Ernest Ryder.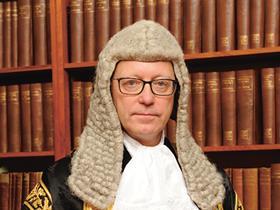 People can receive immigration advice from a solicitor accredited by the Law Society or an adviser accredited by the Office of the Immigration Services Commissioner (OISC). The report states that the working party member's experience is 'an extreme but far from isolated example'.
The group examined several proposals to improve the quality of advice and representation. The idea of additional qualifications or exams was rejected. 'We were loath to add additional accreditation burdens for good practitioners and we also recognised that it is not necessarily a lack of legal knowledge and experience which leads to the launch of meritless claims. However, we were surprised to learn that the OISC standard of accreditation is not equivalent to the Law Society's Immigration and Asylum Accreditation Standards. We could see no immediate justification for that,' the report states.
The group suggests that the immigration and asylum chambers should collect information where practitioners have provided a poor quality service and where claims are certified as totally without merit. HM Courts & Tribunals Service is urged to investigate the possibility of enabling clients to check nearby advisers and qualifications.
The report was unveiled at London firm Kingsley Napley yesterday evening. Ryder told the event that 'it is not in issue that the system can be improved and in my book must be improved soon'.
He added: 'I want to see a sea-change in the attitude in some representatives, particularly to compliance in decisions and other aspects of professional good practice. We should not have to invoke the Hamid jurisdiction that often. We should not tolerate the waste of valuable resources judicial or otherwise.'
The Administrative Justice Council, which will advise the lord chancellor and suggest reforms, will hold its first full council meeting this month. Ryder said he proposed to refer the working party's report to the council 'to try and help ensure all the recommendations are followed up'.