A High Court judge has penalised litigants who served an unsealed amended claim form within the approved deadline, stating that this ultimately did not constitute good service.
In Ideal Shopping Direct Ltd & Ors v Visa Europe Ltd & Ors, Mr Justice Morgan ruled that the unsealed forms served on the final day permitted were not claim forms and therefore not allowed. As a result, the claims were deemed out of time.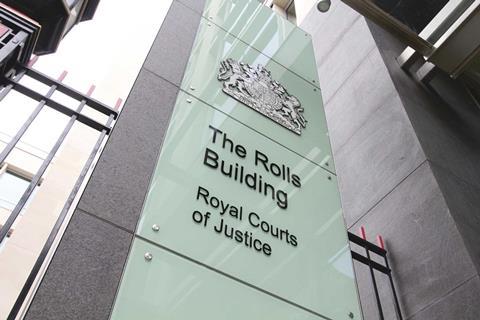 The judge also rejected applications from the claimants, represented by London firm Scott+Scott UK LLP, for relief from sanctions, saying they did not take reasonable steps to effect service in accordance with the rules, and pointing out the defendants would suffer prejudice if he allowed late service.
Litigators may look on the judgment as a salutory warning, given that all sides accepted Scott+Scott had begun the process of filing the claims electronically a day before the deadline and continued filing next morning. The court had been expected to seal the documents within 90 minutes, giving time for serving sealed documents. By 3pm on the day of the deadline, when the claim forms filed that day had not been issued, the decision was made to serve the unsealed claim forms and accompanying documents. All were sent by 4.32pm on the deadline day, but solicitors for Visa and Mastercard took the point that the sending of the unsealed amended claim forms did not constitute good service. Sealed forms were served within nine days of the deadline.
In his ruling, the judge said: 'I now need to stand back and ask: is there a good reason to treat the service of an unsealed claim form as good service? My conclusion is that there is not a good reason to do so. The reason why the claimants are in this position is the mistake made by their solicitors. That is not a good reason for making an order under rule 6.15. I consider it to be a bad reason for the suggestion that I should make such an order.'
The court heard that claims in these 16 cases were for breaches of competition law said to have been committed by Visa and Mastercard. A similar matter was subject to a Supreme Court ruling in June, and the court in Ideal Shopping had given the claimants a further month from that ruling to serve claim forms.
In a statement, Scott+Scott said it was 'disappointed' with the judgment and expected its clients would seek permission to appeal.