Solicitors have urged the government to review, as a matter of urgency, the provision of appropriate adults (AA) for mentally vulnerable detainees in police stations after a report published today highlighted 'significant shortcomings'.
The Home Office-commissioned report, There to help, found 'inadequate' police practices with respect to identifying suspects' vulnerabilities and the need for AAs, and highlighted limited availability and a variable quality of AAs.
Police are required to secure an AA whenever they detain or question 'mentally disordered' or 'otherwise mentally vulnerable' adults, including people with mental illness, learning disabilities, traumatic brain injury, dementia and autism.
The AA has a defined role, under the Police and Criminal Evidence Act 1984 (PACE) codes of practice, to 'provide support, advice and assistance necessary to ensure fair treatment, effective participation and guard against false confessions. AAs help the police to fulfil their responsibilities under PACE and are a critical safeguard against the abuse of police powers'.
'Many vulnerable adults do not receive the support of an AA or receive it only for part of the custody process,' the report states. 'This undermines their welfare, inhibits the exercise of their legal rights, risks miscarriages of justice and lengthens custody times potentially increasing the risk of self-harm.'
The National Appropriate Adult Network, a national membership body and charity supporting and representing organisations that provide appropriate adult services, was commissioned to examine current AA arrangement for vulnerable adults, identify shortcomings in provision and develop recommendations to ensure provision.
Its 10 recommendations include amending PACE to establish an 'explicit' statutory duty on police officers to secure an AA for all mentally vulnerable adults, and for 'greater consistency' in courts' approach to the admissibility of evidence obtained in the absence of an AA.
Based on a 'conservative' estimate, the report states full provision of trained AAs throughout the custody process would cost £19.5m a year, equating to £113,000 per local authority. Current national spending is estimated to be around £3m a year.
The network recommended short-term programme funding of £3m-£5m a year to support the inclusion of AA provision within 'mainstream' budgets.
Avtar Bhatoa, chair of the Law Society's criminal law committee, said it was 'vital' the report's recommendations were implemented.
'With the right support, mentally vulnerable people are less likely to suffer an injustice or to waive their right to free legal advice through fear and misunderstanding, which can compound their disadvantage in the justice system,' Bhatoa said.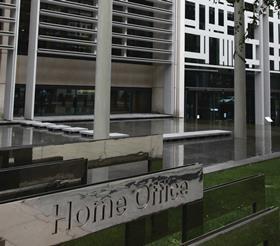 Jonathan Black, a partner at London criminal defence firm BSB Solicitors, recalled recently encountering a case involving a teenage girl who was kept in a central London cell overnight due to an appropriate adult not being available.
Black said it was 'inappropriate for her to be detained in a busy custody suite full of drunks on a Saturday night but the police were hamstrung as they could not bail her pending interview due to the nature of the allegation'.
Black said an 'urgent review' of AA provision was needed 'as part of a wider consideration of the issues that we are raising with the Ministry of Justice at the moment.
'Under duty contracting, the shortage of representation in some areas will cause even greater potential delays for these young people as police struggle to organise the attendance of all relevant professionals'.
However, the report prompted some solicitors to question the need for AAs. Lee Davies, director of Swansea practice Goldstones Solicitors, said he could think of 'very few cases' where the presence of an AA 'has made a difference to the case'.
'However, for as long as they are still required by virtue of PACE, it is essential that they are able to attend as soon as possible as it is completely unacceptable that anyone is detained longer than they need to be because an AA is unavailable,' Davies said.
Home secretary Theresa May (pictured) said she commissioned the report 'to determine where the problems lie' as a result of a lack of AAs.
The 'status quo', she said, 'is not acceptable' and her department was 'currently examining' the recommendations.