Managing director, London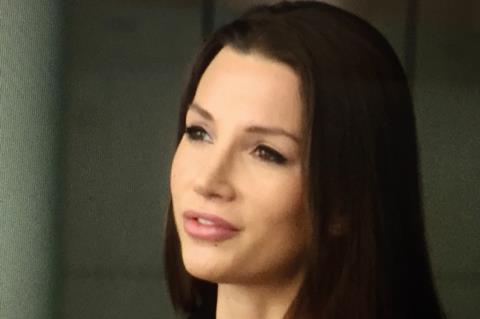 Who? Philippa Southwell, managing director, Southwell & Partners, London.
Why is she in the news? The European Court of Human Rights ruled that UK authorities failed to adequately protect two potential child trafficking victims who were discovered by police working on cannabis farms and charged with drug-related offences. Southwell represented one of the victims.
Thoughts on case: 'I represented "VCL" in domestic proceedings and in my client's application to the European court. The ECtHR found failures to adequately protect potential victims of child trafficking. This case is likely to have wide-reaching impact for victims of human trafficking. It was held there was a violation of Article 4 (prohibition of forced labour) of the European Convention on Human Rights, and a violation of Article 6 (right to a fair trial). I worked on this case for five years and it is testament to trusting in due process and persevering.'
A Home Office spokesperson said the government 'is committed to tackling the heinous crime of modern slavery and ensuring that victims are provided with the support they need to begin rebuilding their lives' and is carefully considering the judgment.
Why become a lawyer? 'I am driven to fight for those without a voice and to advance change. I am fortunate to have acted in many landmark cases including VCL AND AN v the United Kingdom; R v VSJ and Others; and R v L. I have been in involved in most of the significant and leading modern slavery and forced criminality cases of the last decade. I am grateful that my specialism has given me a deep insight into human trafficking, modern slavery and forced criminality. This in turn exposes me to areas of law, practice and policy ripe for change.'
Career high: 'One would be setting up Southwell & Partners, a cross-disciplinary firm with expertise in criminal, human rights, regulatory and modern slavery law. My intention was to bring together leading lawyers in the criminal, human rights and modern slavery sector. The Modern Slavery Act is still a relatively new piece of legislation and there is much more that needs to be done to measure its effect and hone its application.'
Career low: 'Given the nature of my specialism, you enter a client's life at a time of great need and distress, and this can be a challenge. The work of criminal defence practitioners is not fully appreciated or understood with regard to the important and wider role we play in society. This has been highlighted time and time again, with legal aid cuts and lack of sufficient safeguarding and protections for us during the pandemic.'