Senior partner, Shenfield, Essex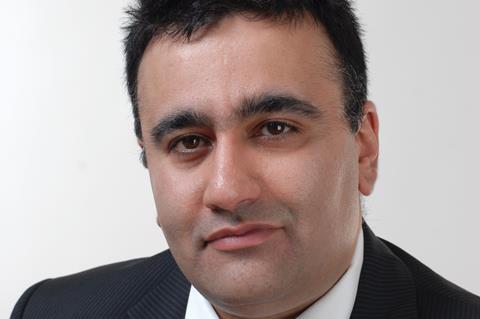 Who? Sanjay Panesar, senior partner, Rainer Hughes, Shenfield, Essex.
Why is he in the news? Successfully represented Kam Jhuti, a media specialist who worked at Royal Mail's MarketReach unit. Jhuti made a protected disclosure under whistleblowing law and was subsequently dismissed for alleged poor performance. The Supreme Court ruled that if a person in the hierarchy of responsibility above the employee decides they should be dismissed for a reason, but hides behind an invented reason which the decision-maker adopts, the reason for the dismissal is the hidden reason.
Thoughts on the case: 'I am really pleased for my client as she deserved this result. After battling this case for five years it is a complete vindication. Ever since raising concerns about potential regulatory breaches she has faced adversity, whether from her line manager in the first instance or in the protracted legal process thereafter. This judgment is very important for whistleblowers, but also for all employees. There no longer exists a perverse incentive to avoid finding out the real reason an employee is being dismissed. This judgment offers protection for employees victimised for taking family leave, raising health and safety issues, and asserting their statutory right.'
Dealing with the media: 'The media have been very positive in reporting the case. This is a high-profile matter and media attention flooded in immediately after the judgment was handed down. However, our press engagement has been limited.'
Why become a lawyer? 'I have always believed in helping people as much as possible. If you put hard work in you can always achieve the best result for clients. I was fortunate to have the blessings of my parents, who always taught me never to give in. It has been a hard journey but something I now thrive on. And I am grateful to have a wife who understands the hours of work that have to be put in. I also like winning and there is no better feeling than that.'
Career high: 'My cases have taken me all the way to the Supreme Court on four occasions. For anyone practising law it is a huge honour to attend the Supreme Court. I would say that any success is always a career high and as there are so many of them, it is hard to choose.'
Career low: 'Working late nights and weekends. But in the end it is all worth it.'