Solicitor and higher rights advocate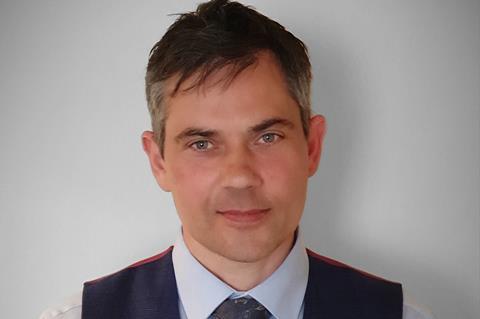 Who? Steve Garratt, solicitor and higher rights advocate at OWN Solicitors, Princes Risborough.
Why is he in the news? Represented magician Martyn Smith, 32, who, along with church warden Benjamin Field, 28, faced charges of murder, conspiracy to murder and fraud. The events which unfolded over seven years involved allegations of an intricate plan by Field to poison, manipulate and kill. The Crown's case that Smith was a willing helper was rejected by the jury.
(Last week Field was found guilty of murdering churchgoer and part-time university lecturer Peter Farquhar, 69, having earlier pleaded guilty to three offences of fraud and two of burglary. Field was cleared of a charge of conspiracy to murder churchgoer Ann Moore-Martin, 83, a retired headteacher, and acquitted of her attempted murder. Field will be sentenced at a date to be fixed.)
Thoughts on the case: 'Described by others as being "like a plot from a novel", the case presented like an old-fashioned murder mystery with the jury given the unusual task of interpreting poetry and prose. The case also involved interesting argument on the distinction between murder and encouraging suicide.'
Dealing with the media: 'The media interest in the case was intense and the nature of the allegations was such that salacious headlines could write themselves. Despite that, most of the press I dealt with showed proper restraint and adopted the content of the statement we released after our client was acquitted of all charges.'
Why become a lawyer? 'I have always enjoyed argument and the tactical thinking which criminal defence work allows me to get paid to do. The imbalance of power between the individual and the state compels me to defend rather than prosecute and I cannot imagine doing anything else.'
Career high: 'Securing my training contract with James Saunders in 2000 was a great day but over the last few years I've been very lucky to be involved in a number of high-profile murder cases both as a solicitor and an advocate. In a recent tragic case concerning a client with schizophrenia, Tim Moloney QC and I we were able to avoid a hybrid order, affording the client hope for his future. After the case had finished I was able to visit the client in Broadmoor and see for myself the transforming effects of the treatment and meet the man behind the illness.'
Career low: 'When I first ventured into Crown court advocacy in 2006, solicitor-advocates were few in number. At that time, most counsel and judges appeared to hold the wrong view that solicitor-advocates were failed barristers or second rate compared to counsel. Fortunately, that instinct for protectionism seems to have faded. Today, solicitor-advocates compete with counsel on a level playing field in the robing room and in the court.'