Phil Ivey, the professional gambler who failed in his attempt to compel a Mayfair casino to pay out £7.7m in winnings and was branded a cheat by the Supreme Court is likely to become a familiar name to future generations of criminal lawyers.
The facts of Ivey v Genting Casinos (UK) Ltd t/a Crockfords [2017] UKSC 67 concern an ingenious effort by Ivey to find 'a legal way to beat the house' whilst playing Punto Banco, a variant of Baccarat, using a technique known as 'edge-sorting' which relied on him spotting tiny differences in the cards. Crockfords casino refused to pay out his winnings because they believed that by using 'edge-sorting' and hoodwinking the croupier on the table he had cheated.
At first instance, Mitting J sitting in the High Court rejected Ivey's civil claim that Crockford's should be ordered to pay him what he had won. The Court held that the gaming contract Ivey had entered into with Crockfords was subject to an implied term that he would not cheat. Mitting J found that the evidence suggested he had, noting that Ivey had duped the croupier into rotating the cards differentially to give him an advantage. The casino and the croupier would not have agreed to this if they had known what he was up to.
The Court of Appeal (Sharp LJ dissenting) later affirmed this decision but on different grounds. The case then came before the Supreme Court. In reaching a unanimous decision the Supreme Court Justices (Lord Neuberger, Lady Hale, Lord Kerr, Lord Thomas, Lord Hughes) dismissed Ivey's appeal. In doing so the Court also delivered a landmark judgment revising the law on dishonesty in criminal proceedings.
A wide range of theft and fraud offences require a finding of dishonesty. And, more often than not, the main issue at trial is whether a defendant has acted dishonestly. Proving dishonesty is therefore a key requirement for the Crown. Previously the test for dishonesty was that set out in R v Ghosh [1982] EWCA Crim 2 which stated that a conviction could only result where a jury was satisfied that;
the conduct complained of was dishonest by the lay objective standards of ordinary reasonable and honest people; and, if yes
the defendant must have realised that ordinary honest people would so regard his behaviour.
Following Ivey it is clear that the Ghosh test is no longer good law (para.74). What replaces it is a test similar to the first limb of Ghosh and identical to the civil definition of dishonesty as per Barlow Clowes International Ltd v Eurotrust International Ltd [2005] UKPC 37. The second limb of Ghosh, known as the subjective test, is discarded. The new post Ivey definition of dishonesty retains a subjective element - a jury must firstly decide what a defendant's subjective mental state and belief as to their knowledge of the facts are. Having done so the jury must then apply an objective test to the defendant's state of mind – deciding whether by the 'standards of ordinary decent people' (para.74) his intent was dishonest. This objective test is 'not a matter of law but a jury question of fact and standards' (para.48) that did not require any further elaboration from the Court as 'Dishonesty is something which laymen can easily recognise when they see it' (para.64).
This sea change in the law greatly simplifies the directions juries must be given by Judges in criminal trials on the meaning of dishonesty. It also addresses the Supreme Court's main concern about the Ghosh test, namely that it did not require a defendant to show that their genuinely held belief refuting dishonesty was also a reasonably held one. Relying on the second limb of the Ghosh test, the Supreme Court justices noted that defendants were entitled to plead as a defence 'I did not know that anybody would regard what I was doing was dishonest' and to cite a myriad of cultural or other creative explanations in support of their mistake. The Court felt this had 'the unintended effect that the more warped the defendant's standards of honesty are, the less likely it is that he will be convicted of dishonest behaviour' [para. 58].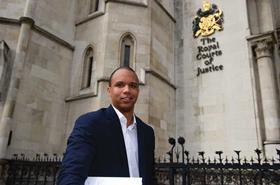 By removing the second limb of the Ghosh test the decision in Ivey has raised the bar for anyone who denies acting dishonestly. In complex fraud and business crime cases in particular the effect will be dramatic. No longer will individuals be able to rely on Ghosh to say in their defence that they mistakenly but genuinely believed that their decision-making and conduct was consistent with industry norms and would not be seen by their contemporaries as dishonest. Closing this window of opportunity was an important objective for the Court, which commented that 'there is no reason why the law should excuse those who make a mistake about what contemporary standards of honesty are, whether in the context of insurance claims, high finance, market manipulation or tax evasion' [para. 59].
Ivey will therefore be a welcome development for prosecution lawyers involved in fraud cases where establishing dishonesty is an essential ingredient. Anecdotal evidence suggests that proving dishonest intent to the Ghosh standard has often been seen by prosecutors as an obstacle to conviction – the recent acquittal of six accused in the second inter dealer/broker LIBOR criminal trial being one possible example. All six accused relied on the second limb of Ghosh in their defence, claiming that they did not regard their conduct as dishonest in the context of widespread market malpractice in the setting of LIBOR prevalent at the time.
Interestingly, were the same six accused tried today applying this new interpretation of the law they may have been prohibited, as a matter of law, from even raising this type of explanation as a defence addressing the objective test set out in Ivey. In the first LIBOR case - R v Tom Hayes [2015] EWCA Crim 1944 - the Court ruled (Cooke J, upheld by the Court of Appeal) that evidence of a similar nature of 'market ethos' raised by Hayes was 'iirrelevant to the determination of the objective standards of honesty' (para. 33) and had the effect of 'diluting the standard' that a reasonable person would otherwise apply. In the second LIBOR trial Hamblen J treated himself as bound by this decision. Consequently, the six accused in that trial could not rely on the first limb of Ghosh in their defence. Their options post Ivey, with the second limb of Ghosh also removed, would be far more limited.
The latest decision in Ivey may therefore encourage the Crown and other prosecuting agencies to continue pursuing such complex cases. Whether it results in more convictions however remains to be seen.
Roger Sahota is a solicitor.