NBCUniversal has announced an appointment to the new role of chief legal counsel. Oliver Canning has been promoted into this position. Based in London, and reporting jointly to MacLellan and Kim Harris (executive vice president & general counsel), Canning will have oversight of the international Networks and Studios legal teams, serve as a central point of contact on international legal issues for NBCUniversal businesses and act as a cross-business leader of the NBCUniversal international legal community.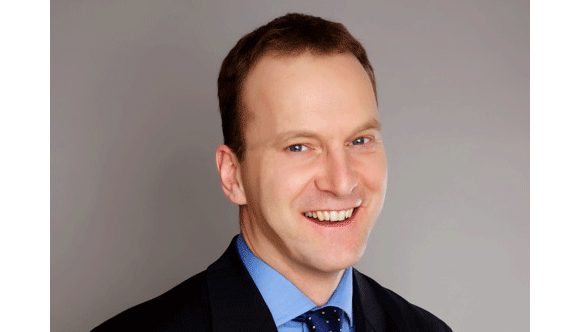 Having joined the company in 2005, Canning most recently served as deputy chief legal officer for NBCUniversal International. He also was responsible for all legal and compliance issues for International Networks' channels portfolio in over 165 territories, including Universal Channel, SYFY and E! Entertainment Television, as well as hayu, the new generation all-reality SVOD service, overseeing a team of over 20 lawyers in London, Miami, Singapore, Sydney, Paris, Munich and Madrid. Canning is a qualified English lawyer and worked in structured finance prior to moving into media. He is a graduate of King's College, Cambridge with a double first class degree in Economics.
This promotion adds to a strong global leadership team for NBCUniversal's Global Distribution & International division, led by MacLellan, who commented, 'I am delighted to welcome Oliver to my world-class leadership line-up, as we focus on driving global expansion and innovation into the future.'
MacLellan is responsible for spearheading growth within NBCUniversal's global distribution and international new media and television businesses, as well as identifying and executing international growth opportunities for both NBCUniversal and Comcast Corporation outside the United States. Accountable for managing commercial and corporate affairs in 36 offices with over 2,600 employees, he also serves on the Executive Committee of Steve Burke, CEO of NBCUniversal.