I was motivated to leave traditional legal practice to launch Redefine Legal, in order to try to fix the significant failures in how legal services are provided to startups and SMEs. Access to legal help should be a fundamental right, but traditional legal services are too complicated, expensive and inefficient, with no price transparency. This is evidenced, for example, by the fact that 40% of SMEs (circa 2.4 million businesses) believe that 'legal advice is reserved for big businesses or those that can afford it'. This leads to SMEs either ignoring their legal problems (often with dire consequences) or engaging the wrong lawyer (often at high cost and with little to show at the end). With Redefine Legal, I am trying to fix this.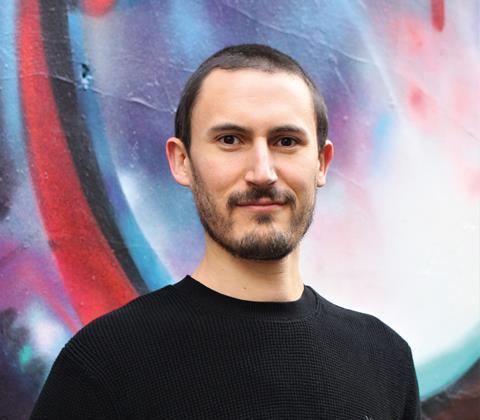 I have always been interested in technology. During my teenage years, I taught myself to code and went on to study mechanical engineering at Warwick University. While at university and trying to determine what career I wanted to pursue, I became aware of the legal profession via on-campus presentations from large City of London law firms. I secured a vacation scheme with Herbert Smith Freehills (then Herbert Smith), really enjoyed it, and was fortunate enough to be offered a training contract.
After securing my training contract, my route to becoming a lawyer was fairly traditional. I struggled through the GDL and LPC, which were a challenge as I had essentially only studied maths and science for the previous six years and had not written an essay since GCSEs. The training contract was intense but rewarding, and I was lucky enough to spend six months in HSF's Tokyo office experiencing the incredible Japanese culture. I qualified into HSF's intellectual property department in London, focusing on technology, software and cybersecurity.
While at HSF, I got my first experience of legaltech through developing an application which automated the process of checking defined terms in contracts. I had created this tool after being faced with proofreading several thousand pages of transaction documents and deciding it would be quicker to write some software to do the first pass. The tool worked well, turned a multi-hour process into something which could be done in 20 minutes, and was trialled by several teams within the firm.
'Startups have the potential to be industry-defining enterprises. But they often have a restricted budget and little in-house legal experience to navigate what can be a legal minefield'
I was at HSF for three years and the team I qualified into were brilliant. But I wanted to work for a tech startup as I was attracted by the opportunity to combine my legal and tech skills, and work creatively in a fast-paced environment. To gain the in-house experience that would be needed in a small startup team, I first secured a job as in-house counsel in Hewlett Packard's enterprise software division (now part of Micro Focus). My role was primarily to support a sales team in closing our enterprise software deals. Through this work, I became far more aware of what businesses require of both their legal function and lawyers.
Armed with my experience from Micro Focus, I joined and was subsequently appointed as head of UK legal at Rocket Lawyer. I worked there for over two years and was in charge of growing their nascent UK legal services business, made possible via an SRA waiver. Rocket Lawyer has done a lot to improve access to legal services, but I knew more could be done.
I wanted to create my own documents and guides, and make them available for free under Creative Commons licences without a subscription. In February 2021, I founded Redefine Legal, which is now a resident of the Barclays LawTech Eagle Lab. This aims to support emerging lawtech innovation to help to transform the legal industry. Through Barclays, we have benefited from help with messaging and branding, mentoring, fundraising, and making connections within the wider legaltech ecosystem.
Redefine Legal is focused on providing services to startups, which have the potential to be industry-defining enterprises providing thousands of jobs and deliver great societal good. However, when getting started they often have a restricted budget and little in-house legal experience to navigate what can be a legal minefield. This is where Redefine Legal steps in to assist.