Solicitor and director, West Yorkshire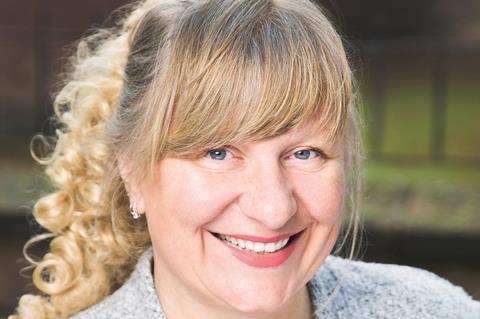 I didn't leave school wanting to be a solicitor. I fancied myself as a journalist, but time spent writing on two local newspapers made me realise that it wasn't all reporting on scandals and righting wrongs via the medium of print, so I looked for another profession.
I didn't take a traditional route into law. I started as a secretary and studied for my degree while working full-time and having a very young family. I worked in most areas as a secretary, so I was certain I wanted to specialise in conveyancing. There is something joyful about helping people find their home or their business premises. Nothing beats telling people that they can get their keys. It's also one of the most technical areas, despite the widely held idea that conveyancing could easily be done by a team of enthusiastic sheepdogs. It's all very well filling in the forms but the art is in assessing the horizon for things that might cause difficulty for the client. That means knowing the law and being able to talk to people.
My time working at other firms taught me many more lessons about being a lawyer. I had moved a few times, always looking for that extra something from a firm. I have worked with some truly lovely people, but the environment had always been traditional.
As a profession, we have a huge problem with work-life balance and, as a result, with mental health problems. I loathed the way some firms created a culture that was all about billable hours and not at all about caring for clients – or even making sure that they understood everything being done on their behalf. Plenty of solicitors feel this is important, but the structures of many law firms make prioritising clients' needs near to impossible.
I wanted Newport Land & Law to be different. We operate a consultancy model, providing highly secure cloud-based technology, which enables our consultants to work from anywhere. We were pleased about this bit when the first lockdown hit, as it was business as usual for us.
We have created a community of solicitors who are self-employed, but also want to feel part of a team. We all feel a mutuality of obligation to help one another, cover holidays and provide specialist advice to one another where needed. We all share one major value – kindness.
I wrote a practical guide to conveyancing. However, I made the mistake of trying to make it amusing. The lesson I learned was that if you want to be funny on a subject as dry as conveyancing, you had better know your stuff. The net result was more research on mining in the UK, septic tanks, radon and so on than a right-thinking person should engage in. Hopefully, the book will be published this year.
During the time I was writing, I was turning work away. In the end, one of my clients said: 'We'll pay your insurance.' I laughed, but it did spur me on to go and get a quote, which was surprisingly affordable and so off we went.
'Now I can be face-to-face with HMLR, the Law Society and the Coal Authority in the space of an afternoon, all without leaving my sitting room'
There are a few high points in my career. Setting up my own firm ranks up there, but others include sorting out in six weeks a historical issue with a local authority that had rumbled on for 12 years, resolving an easement problem that a church had suffered for over a century, and getting appointed as an author by the Law Society for the CQS courses. I have no excuse to moan about doing them now.
Conveyancing has changed so much since I started working in property law in the early 90s. Back then, it was more relaxed – I can't remember people asking to get ID for people. I suspect there was much less property fraud, but maybe that's just middle-aged-lady wistfulness. I also miss the old stamp duty regime.
What I love now is the detail, the process and the access to electronic means of conveyancing. I have been working with HM Land Registry testing out its upcoming changes to registration. I am probably a thorn in their sides, but I am delighted that agencies are working together to develop the process. That would not have been so easy 30 years ago but now I can be face-to-face with HMLR, the Law Society and the Coal Authority in the space of an afternoon, all without leaving my sitting room.
It would be quite the achievement for me to help people understand what a solicitor is and that we are approachable. When I tell people what I do for a living, I often get asked whether I will eventually be a barrister. I do get asked for advice, although strangely not about conveyancing – it's usually family advice or wanting to sue someone.
Mind you, on one notable occasion a lady seemed to confuse me with a GP and told me about her rash. I didn't look at it.