Senior solicitor at ESP Law in Woking, Surrey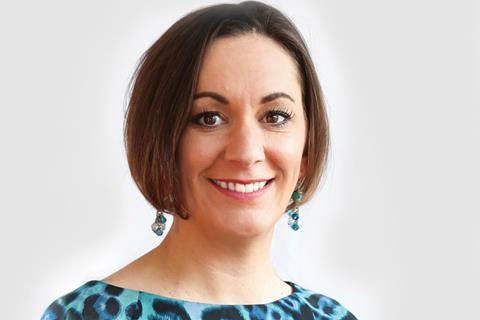 I always enjoyed taking part in a good debate and being intellectually challenged. I've also had a passion for performing – so a career involving advocacy really appealed.
Education at Cambridge University opened doors, including the opportunity to have excellent training with an exceptional firm, Mills & Reeve. But I was desperate to be an advocate and so shortly after qualification I moved into criminal law for a few years. I don't think anything really prepares you for the nerves of your first trial. The advocacy skills and experience have proved to be really valuable since returning to employment law.
When employees are adversely affected by situations at work, the stress can extend into all areas of their lives. It is so important to have empathy and be sensitive, especially when managing expectations. Much of my trade union work involved letting people down gently while explaining complex concepts.
I was proud to obtain higher rights of audience when it was still relatively rare to do so, but nothing beats the buzz of helping customers achieve the best result. No one, personally or professionally, wants to end up in an adversarial court or tribunal situation.
I am heavily involved with the Lace Market Theatre in Nottingham which, although amateur, is an incredibly professional outfit. We put on 14 shows a year to sell-out audiences.
Acting has always been a passion. I performed with various amateur groups during university and my training contract. I love the camaraderie and opening night adrenaline.
My job has had more of an influence on my acting than the other way round, because life experience is so helpful to bring out a character
However, I took a 16-year break to concentrate on family and my career. It was not until my teenage son became a youth member of the Lace Market that I realised quite how much I had missed it.
I have been fortunate to play a variety of roles, from 'Aladdin' in panto when I was a trainee, to roles such as 'Knot of the Heart' – a play about a family torn apart by addiction. I was also in Terence Rattigan's Flare Path, which offered an emotional insight into love and life during the second world war.
I am currently rehearsing my fifth show with the Lace Market called Stepping Out, which runs for a week at the end of July. I am playing Maxine and I have had to learn to tap dance. She is quite brash but we find out she is hiding deep insecurities, so she has a really interesting journey.
Although my full-time work is intense, thankfully with ESP Law's flexibility I am able to commit fully to the three nights a week rehearsal schedule which is necessary to take part in a show. Having the freedom to pursue one of my passions means that my creative outlet is truly fulfilled.
My senior solicitor role is home-based. Although this is still not the norm for most traditional law firms, it enables me to enjoy a proper work-life balance and it has been liberating.
My job as a solicitor had more of an influence on my acting than the other way round, because life experience is so helpful to bring out a character. There are, however, common areas such as empathy, team work, and overall presentation and ability to work under pressure, which are all skills I apply to both.