Founder and managing partner, Springhouse Solicitors.
As a researcher, I worked on a Channel 4 'Cutting Edge' documentary following victims of sexual harassment as they brought their claims through the Employment Tribunal. This was my first proper job after leaving Edinburgh University.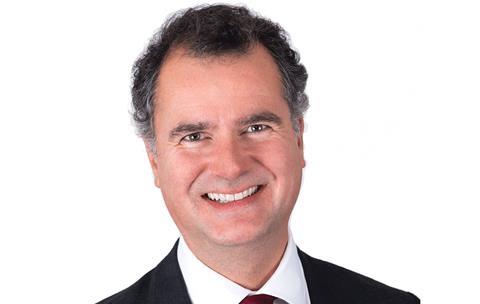 There was something in the drama of litigation that appealed, but also something in the human side of employment law. As an employment lawyer, you can make a real difference in people's lives because workplace conflict usually involves a great deal of personal anguish, for both business and employee.
The employment law 'bug' persisted and I left my job as researcher/producer to study to become a barrister. The last series I worked on was 'Meet the Ancestors' because by then I had developed a specialism in historical programmes.
I enjoyed being back at school and although I am a solicitor now, I remain a member of Middle Temple and still very much enjoy dining there.
An opportunity arose at the BBC shortly after being called, so I trained as a solicitor and converted while I was there. It was not too long before I became one of a small team of two or three looking after employment law at the BBC, which at the time had 25,000-odd employees.
After a move into private practice and a few years at Shoosmiths, I decided to start my own employment law boutique, Springhouse Solicitors. I wanted to disrupt what I saw as the traditional unapproachability of law firms and the business inertia that the partnership model can create.
I am also an artist at heart and tend to while away my spare time creating things that are never intended for other people to see! With Springhouse, I wanted to create a business that worked beautifully, meeting clients' needs and delighting them in as efficient a way as possible.
We are very ambitious for Springhouse. We have quickly grown a network of six offices, and want to keep up our rapid growth and create a national brand, majoring on our mantra of openness and accessibility.
The most memorable career highlight would have to be Springhouse receiving its first cheque from a paying client. It made me tremendously proud to be part of a trading and legal environment here in the UK that allows businesses – including legal businesses – to set up and trade relatively easily.
The single biggest challenge that faces us at Springhouse – and most other law firms I talk to – is recruitment. We all have a role to play. Education needs to be as widely available as possible, but law firms also have a responsibility to train lawyers who will be able to contribute to a flourishing legal sector. I am convinced that there is enormous untapped potential to bring a more diverse cohort into law, and support the apprenticeship and legal executive routes into the profession.
The solicitors' profession can really thrive, provided that we do a good job of explaining the value we can add and throwing off the misconception that we are a closed shop and out of reach.