Senior consultant solicitor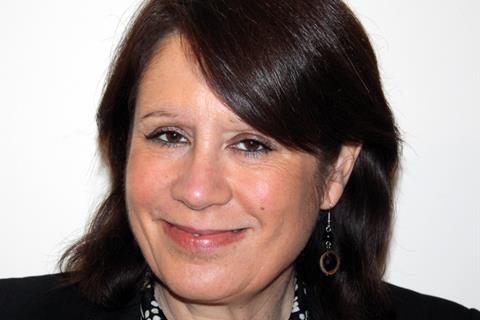 From a young age, I have always loved reading and writing stories, and had planned to study English literature and languages at university. However, my sixth form offered an A-level in law and this combined writing with the potential to help people with their problems. I did a law degree combined with German at the University of Kent in Canterbury and then went to the College of Law in Guildford. The course was very male-dominated with less than 20% of our class being women.
Having passed my College of Law exams, I completed my training with articles at Thomson Snell & Passmore in Tunbridge Wells. Here I had well-rounded training in different disciplines. I completed the last section of my articles in the conveyancing department, where I was drafted in to help write and then test the first set of word-processed legal precedents – the Magna Legal Precedents. On qualifying in 1983, I remained in the property department as the 1980s housing boom was upon us. At that time, I was told that I was the youngest female solicitor on the roll, qualifying at the age of 23.
After qualifying, I worked in a few different law firms, initially as a salaried partner and then as an equity partner in a traditional high street practice in rural Lincolnshire. My work was interesting, but I found that I was spending an ever-increasing amount of time on practice management and administration. When the opportunity to join Setfords presented itself, in late-2009, I could immediately see the benefits of moving to a new model of working. I would continue to be self-employed and be running my own business, but would be able to concentrate my time on looking after my clients and my family of three children.
Despite legal protection, many vegans find it difficult to obtain good-quality vegan nutrition or to have their wishes met when they are in a hospital or care situation
There have been many advantages to working as a consultant solicitor. I no longer have to spend a large proportion of every working week dealing with practice administration, accounts and staff matters, as this is all handled by Setfords' central office team in Guildford. This has freed up time to concentrate on my client work and other passions. Being able to work from home has also resulted in saving a couple of hours a day in commuting. The Setfords digital platform, which allows me to work seamlessly from home, has been an immense advantage during lockdown. Being a consultant, coupled with the amazing advances in technology, has also given me the ability to work literally from anywhere. My husband and I put these advantages to practical use by fulfilling a lifelong ambition of mine two years ago when we moved to the Isle of Arran, off the west coast of Scotland.
I also run a B&B. My husband and I create our plant-based breakfasts together in the early morning for our guests. This enables me to be at my desk overlooking the bay by around 9am, while my husband does the hard work of clearing up. Later in the day, we spend an hour or so together preparing rooms. This is often a good break away from the desk, providing some exercise and a change of location.
There have been many memorable career highlights in my 37-year career. My greatest satisfaction has been helping generations of families: helping people buy their first and subsequent homes and then acting for their children (and even grandchildren); helping people provide for and secure their family's future through the making of wills and powers of attorney; and helping clients through bereavement.
I advise all clients wherever possible to make LPAs. But this is of particular importance if a client is following a vegan lifestyle to ensure that those wishes and beliefs are adhered to if they are in a situation where they cannot communicate for themselves. Veganism is a way of living which seeks to exclude, as far as is possible and practicable, all forms of exploitation of, and cruelty to, animals for food, clothing or any other purpose. In January this year, in the case of Conisbee v Crossley Farms Limited & Others, an employment tribunal ruled that ethical veganism is a philosophical belief that is protected by law against discrimination. Despite this legal protection, many vegans find it difficult to obtain good-quality vegan nutrition or to have their wishes met when they are in a hospital or care situation. Vegans and vegetarians are likely to make up a quarter of the British population by 2025 and so this is an area of law of growing importance.