Partner and corporate director, Spain
Although based in Spain, I travel to London for business two or three times a year. I am in charge of a number of the firm's support areas, in particular HR, marketing and business development, communication and ESG. I also help my fantastic team coordinate all these actions globally. This occasionally involves coming to meetings in London. I also always like to make the most of my trips by catching up with the partners and colleagues in our London office.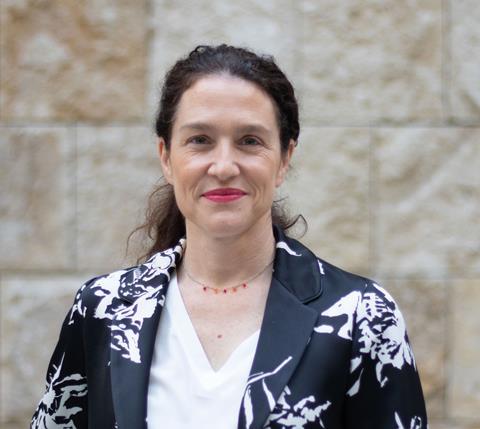 Although it might seem unusual, the move from practising lawyer to concentrating on support functions felt very natural. I worked as an M&A lawyer for around eight years but always felt comfortable dealing with issues relating to the managerial side. Thankfully I was at Pérez-Llorca, which was a growing firm with lots of opportunities and challenges. It encouraged people to be bold and brave enough to reach out of their comfort zone.
It was the right position at the right time in my career. I liked the idea of being in the heart of the major decision-making processes and driving growth at the firm. The fact that Pérez-Llorca understood from the beginning that the business support team is key to a firm's success and growth ultimately made me want to take on this challenge.
When I joined in 1997, Pérez-Llorca was a small firm. Now we have grown to 500+ professionals and a revenue of €100m. Although the dynamics have changed and the firm's goals have shifted, I can wholeheartedly say that I have never regretted my choice. The types of challenges and opportunities that first encouraged me to make the change are still present to this day.
The most enjoyable aspect of leading the firm's support areas is having a global vision of everything that takes place at the firm and being part of key decisions. No business area operates in isolation and it is beneficial to have a person that can help put the different pieces of the puzzle together. Being a former lawyer has enabled me to view business services from the correct perspective, but being a partner has allowed me to understand the priorities for the partners and also to represent the firm institutionally whenever asked to do so.
I do not miss practising law at all. Perhaps this is because, thanks to my current role, I am still in contact with the law on a daily basis. For instance, I recently negotiated our gender equality plan with the two largest trade unions in Spain, alongside the firm's employment partners. I found this a very enjoyable and rewarding project. I also believe that being a qualified lawyer helps me to understand the firm's needs, as well as the approach to clients.
'No business area operates in isolation and it is beneficial to have a person that can help put the different pieces of the puzzle together'
My upbringing had a considerable impact on my decision to become a lawyer. It was a multicultural and multilingual household. My grandfather and mother had also been lawyers in Finland, and I grew up surrounded by different conversations about the law and how it operates in different jurisdictions. I was also motivated by the prospect of being able to develop critical analysis skills and help clients achieve commercial objectives. All the things that drew me to the law are present in my current role as well, albeit in different ways.
I completed my law degree with a minor in business administration at Comillas Pontifical University in Madrid. As part of this degree, I was able to take part in an Erasmus academic exchange in Rome. Although at that time all that was required to qualify as a lawyer in Spain was completion of a degree in law, after graduating I undertook further specialised studies in business law at Paris Descartes University and did various internships in France before joining Pérez-Llorca as a lawyer.
Since taking on my current role at Pérez-Llorca, I have completed the Advanced Management Program Madrid at the Instituto de Empresa, and more recently, Leadership in Law Firms at Harvard Law School Executive Education. In terms of how different the qualification route in Spain is compared with England and Wales, following the introduction of the Master's degree for Access to the Legal Profession in Spain – a two-year qualification involving academic study and obligatory work experience, and which is now a requirement for qualification – the systems in the two jurisdictions are more similar.