Retired solicitor, corporate director of law and author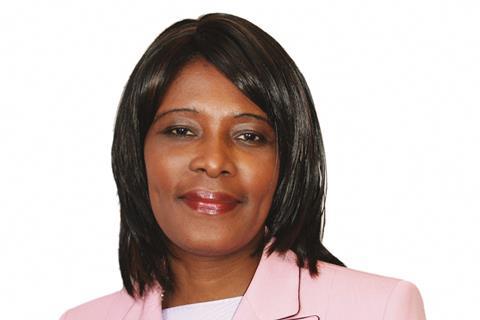 Wanting fairness and justice at heart, at the age of 12 I decided I wanted to become a barrister. Representing disadvantaged people who can't afford access to justice appealed to me. Watching the TV series Crown Court reaffirmed my desire to help those who are socially disadvantaged, don't get a good start in life and find themselves involved in the criminal justice system.
I have a University of London bachelor of law degree, LLB, and a master of law degree from the LSE. I qualified as a barrister first, a member of the Inner Temple. My generation of black people studied for the bar so we could practise in our countries of origin, where the profession is fused, as a barrister or attorney. Up to the mid-1960s, very few qualified Commonwealth lawyers who came to the UK to study stayed to practise: only four of about 25 in my year stayed. We were some of the pathfinders for the current generation of practising solicitors and barristers in the UK.
North Kensington Law Centre was the first to open in the 1970s. They employed me in 1981 as an in-house advocate. They used to send a lot of work to barristers in chambers and decided to experiment with having their own in-house barrister. I was their court advocate, who took domestic violence, child care, wardship, criminal and housing cases to court. Camden Law Centre also experimented with having their own in-house advocate and employed me in 1985. I dealt with child care, wardship, crime, family law, divorce, custody, domestic violence, education, admissions appeals, exclusions and expulsions – and also general welfare advice.
We were some of the pathfinders for the current generation of practising solicitors and barristers
I joined local government (Newham) as a senior solicitor in 1988 and I rose through the ranks to become head of legal in 1994. As senior solicitor dealing with policy advice work, I dealt with equal opportunities and other council service policies, consumer protection prosecutions, landlord and tenant prosecutions and very serious racial harassment problems. I rose to the post of head of legal, becoming the first black person in the UK to head a large unitary local authority legal department.
The law for litigating in the higher courts above magistrates and tribunals did not allow barristers to litigate in their name as representing solicitors. I needed to go on record for my local government employers as instructing solicitor for cases in the High Court and above. Without the promised change to fuse the professions in the UK coming to fruition, I eventually qualified as a solicitor-advocate in 1998. I became a non-practising barrister and a practising solicitor-advocate.
At the Royal Borough of Kensington and Chelsea I became the first woman and black person to be their director of law and administration. I dealt with cases such as banning crack dealers from the borough and we influenced the creation of new law, and the development of Holland Park School, Chelsea Academy, Chelsea Care Agency for the elderly, a community post office, the proposed extension of congestion charging, and the Notting Hill Carnival.
Memorable career highlights include graduating in the presence of the late Queen Mother, former chancellor of the University of London, in 1978. Also, securing pupillage with the late judge Angelica Mitchell and becoming friends with her and the very kind head of Chambers, the late Barbara Calvert QC. Winning my very first case as an advocate. Getting my first job at North Kensington Law Centre. Becoming head of legal in Newham. Securing the director roles in Kensington and Chelsea, then Hackney. Having very diverse teams, offering a comprehensive training programme, being a principal trainer and getting many staff through the qualification process as solicitors, barristers and legal executives.
I retired in 2016 after 28 years in local government and 38 years of legal practice. Writing a book in 2019 on my career called Defying Expectations: The Extraordinary Journey of a Black Woman Lawyer was my gift to the younger generation, to help them navigate their way through a career. It has lots of shared experiences and tips, too.
The Windrush compensation scheme has been a problem for claimants. I've joined up with the universities of Westminster, Greenwich, and London South Bank, North Kensington and Southwark law centres, the Claudia Jones Organisation, Jigsaw House Society and Patrick Vernon to provide free advice and representation to Windrush compensation claimants. The service was launched last week and it's called Windrush Justice Clinic.