Partner and chairman of Moore Barlow, Guildford
Before the pandemic, we'd already laid the foundations for the merger between Barlow Robbins and Moore Blatch. This included appointing partners to leadership roles and structuring the various departments and divisions. Having got to that point with only a few weeks to go before lockdown, the emotional decision was already made, it was just the final paperwork that wasn't signed. We did look at each other and say, do we call it off? In truth, we couldn't. The merger was, and still is, a good idea. From the outset, it was all about creating a new, 'people first' firm and there wasn't a plan B.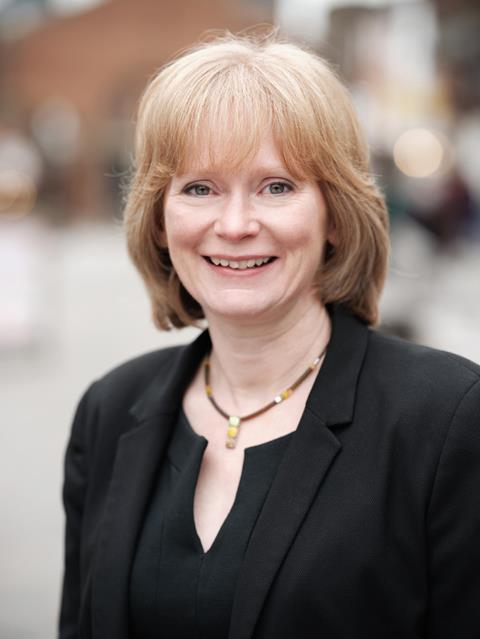 Strangely, the act of merging during a pandemic was remarkably easy. You can bring whole groups of people together on Zoom without the hassle of trying to get everyone into the same building at the same time. With the benefit of hindsight, we now know you can carry out corporate deals while working from home very smoothly.
Of course, the groundwork was all done by this stage with common ground found in the cultures and the hopes for the new firm. The one thing Ed [managing partner Ed Whittington] and I were so grateful for was that, during a busy week before lockdown last March, we had already held roadshows with the employees of both firms to explain the reasons behind the merger and to outline our ambition and plans.
I spend half my time supporting clients and managing casework, and the other carrying out my chairmanship duties. This includes bringing partners together at regular meetings to discuss the performance of the firm and make key decisions in accordance with our governance, along with being a critical friend of our managing partner and adviser to senior business support leaders.
'The act of merging during a pandemic was remarkably easy. You can bring whole groups of people together on Zoom'
In broader terms, as chairman I represent our partners – they are the owners of the business and it is my job to ensure that the executive is held to account on their behalf. It's a role I'm familiar with as I was chairman of Barlow Robbins before the merger and was involved in making sure partner voices were heard throughout the negotiation process. However, serving clients remains a passion.
Representing people with serious brain injuries is a technically challenging and rewarding area to specialise in. In most cases, your client doesn't have the capacity to make their own decisions and you have to be able to quickly establish a relationship of trust with the client and their family. These can be large-value cases and intellectually demanding – the brain is a complex organ to understand and I enjoy working with medical experts to support clients throughout the process.
But the work is challenging. Some clients cannot control their anger. Some suffer from perseveration – they repeat the same information over and over again. Many lack any empathy with or gratitude for long-suffering family members. You are dealing with a human tragedy and sometimes it is impossible not to become upset. But you are often the only professional prepared to give them the time it takes to listen and help.
As a result of demographics, most Court of Protection work supports elderly people at the end of their lives. I first became a deputy because the parents of a client I had represented in a birth-injury case asked me. They wanted their son's deputy to be someone who knew him well and would support their desire that he should live as full and active a life as possible. Having become a deputy, I had to become familiar with a lot of new case law and procedure.
I feel blessed that I joined a firm that already had women in senior leadership roles when I was a junior. When I joined Barlows in the early 1990s, we already had female partners and it gave me confidence that I too could reach that level.
Being female and holding high rank in a top-100 law firm is no longer a complete rarity but is still unusual. We have come a long way but there is much still to do. I am proud that over half of our equity partners at Moore Barlow are women. We need to maintain that balance while moving on to address wider diversity challenges. I am often asked why I am called 'chairman' when I'm a female. The answer is because I choose to be. The assumption that the word implies gender is something I reject. I want to continue the culture that I grew up in, one where the accident of your biology should never hold you back from any roles or responsibilities