Partner, Northamptonshire
When I finished secondary school it was a difficult time at home. My mum was terminally ill and that reduced my desire to be away from home. This largely ruled out university. With hindsight, I'm not entirely sure why, but I settled upon a business course at a local college. During the induction I heard someone mention a 'legal' course and, perhaps from watching too much Ally McBeal, I just thought it sounded glamorous. That was the moment and I switched. This course sparked my interest and, following completion, I applied for a position at a local law firm.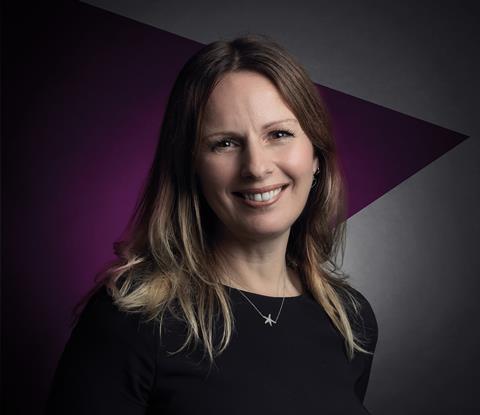 In my early twenties I realised that a career in law was definitely for me, with the dream being to qualify as a lawyer. The legal executive route gave me the option to study and work at the same time. It was a mixture of attending college in the evenings and distance learning. Once I'd qualified as a legal executive, there was no reason not to carry on to become a solicitor: I was used to studying and still enjoyed it. At the time, someone mentioned to me in passing, 'you will never do it'. As unhelpful as that comment was, that just made me even more determined.
I had to complete the remaining core law modules at level 6 before I moved on to the Legal Practice Course. This was part-time over two years with study weekends once a month. It was challenging, particularly while still working. I further complicated things by having two children along the way. I sat the LPC core exams heavily pregnant and found myself back at university to complete the second year within weeks of having my daughter. I was so proud to pass with a distinction and achieve the highest grade overall in my year. I received a special recognition award for this – one of my greatest achievements and something I remain proud of to this day.
As I was already a legal executive when I completed the LPC, I was exempt from a training contract. Working and studying is challenging, but the skills I gained from being in practice really supported my journey as a lawyer and I believe made me a better one. I could apply the practical side of the law to my studies with ease because I was experiencing this day to day.
'Conveyancers should be able to charge at the right level. People expect first-class service at a commoditised price. This poses challenges. I pride myself on service and always try to manage expectations'
A residential conveyancer probably has double the workload they did 15/20 years ago. This is not in terms of the volume of files, but there are so many additional tasks that have been incorporated into the role. For example, anti-money laundering, fraud and climate change, to name just a few. Conveyancers are often blamed for slow turnaround times but the reality is we have more to do and there are so many other third parties involved that can affect the speed of a transaction.
Conveyancers should also be able to charge at the right level for the work they do. In a world where we can order things online and expect them to be delivered the next day, and where price is so competitive, people expect first-class service at a commoditised price. This poses challenges. I pride myself on service and always try to manage expectations but balancing the two can be difficult: working on the basis of being competitive in terms of price but avoiding 'a race to the bottom'. Service and reputation count. While it's tempting to get drawn into the commoditised end of the market, it's almost impossible to be the cheapest and still offer five-star service.
The property market will always remain the biggest challenge for a conveyancer. We are at the mercy of it as it's a barometer of the economy. The stamp duty holiday boosted the market. It was a great time for conveyancing lawyers in terms of the volume of work, but not so great as the deadlines approached with many being completely overwhelmed. Sadly, some conveyancers left the profession because it was simply too much. Now things are quieter, it is sad to see some of those conveyancers who worked all hours to get their clients moving facing redundancy.
The most rewarding thing about being a conveyancer is we get to make people's dream come true every day. Buying a house is an exciting time. Yes it's one of the most stressful things you can do, but how lovely to be helping people realise a dream. The phone call to say, 'you have completed' will always be the best part of working in residential conveyancing, together with the relationships we build along the way.