Director and deputy head of the Attorney General's Office, London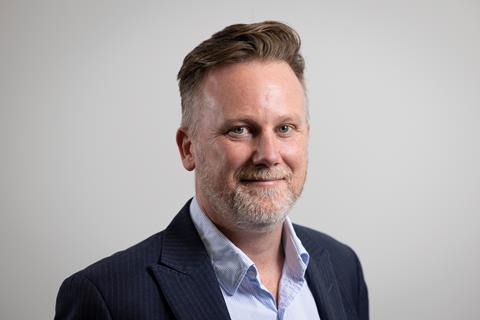 I gained an honours degree in Law and a BA in political studies from Auckland University. I then moved to Wellington where I completed my professional qualifications and was admitted as a barrister and solicitor. I started my career in a commercial team at Chapman Tripp, one of New Zealand's largest law firms.
After about a year I realised I wasn't passionate about commercial law so I applied for a job in the human rights team at the New Zealand Ministry of Justice. I'd studied human rights at university and my honours dissertation was about gay marriage and discrimination law, so I was pleased to be able to work on those kinds of issues full-time. I eventually decided to return to Auckland. In those days there weren't many public law jobs outside Wellington, so I worked as a litigator for Russell McVeagh (another large New Zealand firm) and then Wilson Harle, a boutique litigation firm established by the partners I had worked for at Russell McVeagh.
When I moved to London I decided to get back into the public sector but was naive about how to do so. I emailed my CV to info@LordChancellorsDepartment and was surprised when I didn't immediately hear back! Luckily, a few months later when the department's legal team wanted a short-term contractor to work on a standalone project, someone remembered my CV. After a few months I applied to become a permanent civil servant through the Government Legal Service process. I also converted my New Zealand qualification.
I joined the Lord Chancellor's Department in 2003. Soon after, Tony Blair announced that the government intended to abolish the office of lord chancellor and the Department for Constitutional Affairs was born. I volunteered to work on the bill that was intended to abolish the office – what became the Constitutional Reform Act 2005. The office was eventually reformed rather than abolished. I felt lucky as a relatively 'fresh off the boat' lawyer to be working on a project at the heart of the British constitution.
'Working on the 2012 Olympic Games was one of my favourite roles in government. The range of issues involved in hosting the Games is vast'
Before the Constitutional Reform Act, as well as being a government minister, the lord chancellor was also the head of the judiciary. That role, together with other functions relating to the operation of the courts, transferred to the lord chief justice, at that time Lord Woolf. In order to assist the LCJ and senior judiciary with their new functions, a beefed up judicial office was created. This included a big private office for the LCJ. As private secretary, I was in charge of that office and responsible for providing support and advice to Lord Woolf personally. When Lord Woolf retired as LCJ, I moved back to the GLS, to DCMS Legal Advisers to work on the 2012 Olympic Games.
Working on the Games was one of my favourite roles in government. The range of issues involved in hosting the Olympics and Paralympics is vast. One day I'd work on an intellectual property issue, the next day a land law problem, and the day after on the law governing road cycle racing. I worked with legal experts across Whitehall and with private sector lawyers brought in to advise the organising committee. I did get to go to the games – I got tickets to handball and beach volleyball through the public lottery. I was also lucky enough to go to the dress rehearsal for the opening ceremony, but they deliberately performed it in a strange order and cut out key bits to maintain an element of surprise. So I had no idea that the Queen was going to arrive by parachute until I saw the ceremony on TV.
I then took a senior role back at the New Zealand MoJ on career break from the Government Legal Department. I returned to the UK three years later, joining Cabinet Office Legal Advisers, and started working on the EU Referendum Bill – the legislation that paved the way for the June 2016 vote. Brexit became a big part of my day-to-day work. Based in the constitutional law team, I was responsible for cross-government devolution advice. Brexit obviously had huge implications for the devolution settlements and domestic constitution.
I joined the Attorney General's Office in 2018 as a deputy director, in charge of the public law and litigation team. I've loved working at AGO. The work is some of the highest profile and most difficult legal work available within government. From Brexit to the pandemic, the last few years have thrown up some of the most challenging legal and constitutional issues any government has faced. It's been an honour to work on these and I've learned a lot.