Law runs in the blood – my parents were lawyers, as was my grandfather. My legal training was simply being immersed in court work and learning on the job. There's no better preparation. I love the law's ability to solve an apparently intractable problem for a client. One time we used French privacy laws to block publication of a story by a main UK broadsheet purely on the basis that international publication would reach French readers and breach French privacy laws – so using French law to solve a problem for a client even though they themselves were English, based in England and with no French interests. UK lawyers' professionalism and reserve, mixed with charm, is delightful. A good lawyer's nature is both combative and conciliatory.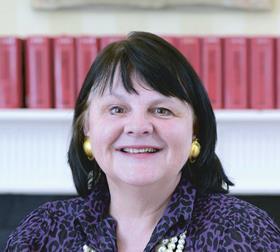 I have been practising in the same way for 30 years. But opportunities for cross-channel work have grown as the global village has shrunk. More UK people have personal or business interests in France, and vice versa – our firm's specialism. With growing specialisation, lawyers have lost the flexibility to deal with different sorts of legal issues. You have such a wonderful perspective of what really matters to a client when you understand all their legal issues across the mix.
There are not too many lawyers, although some lawyers are poor at knowing what they do best and where they can add value. This can give the impression there are too many clogging up the system. But in a sense you can never have too many good lawyers.
Practising in another jurisdiction is a wonderful experience. It teaches you to question all your preconceived views and adapt to the different expectations of UK clients.
Monique Fauchon is principal, Fauchon Levy, London and Paris