From a young age, my parents made it clear that there were a limited number of 'acceptable professions' that I should pursue: doctor, lawyer, accountant or engineer. I think this was driven by transferable skills that could earn a living anywhere in the world being crucial to my parents' generation.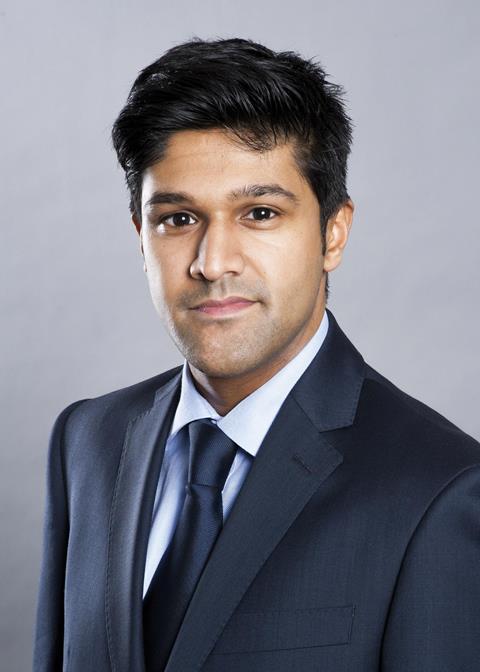 When they came to the UK from India in the 1970s they had no idea how long they would stay, or how they would be treated, so having the ability to work anywhere was important to them. Both of my parents are doctors and so they expected me to choose the same profession. While I enjoyed science at school, I preferred subjects like history, which led me away from thinking about the medical profession as a career. I certainly feel like I rebelled by choosing the path of a lawyer.
I studied history and politics at the University of Warwick and was one of only two South Asian students on my course. My interest in politics came from New Labour under Tony Blair, and we often talked politics at the dinner table.
I was in my late teens around the time of the 7/7 attacks in London and I noticed a significant change in how I was treated, especially when travelling or encountering law enforcement. To some extent, this shift in other people's perceptions has not changed since then. For example, every time I fly I'm subjected to some form of extra security check, which of course I'm always told is random. The vast majority of my South Asian friends have the same experience.
The route from history to law via the conversion course is a well-trodden path. During my undergraduate degree, I completed a summer vacation placement with Reed Smith, following which I was delighted to be offered a training contract commencing in 2011. Upon qualification in 2013, I joined the structured finance team. I've been with them ever since and was promoted to partner in January this year.
'I encourage younger South Asian lawyers to be proud of their heritage and culture, and more open about it than I was when I was younger'
Life as a professional from a South Asian background brings unique challenges. My parents always taught me to work hard, focus on learning and keep my head down. That was the necessary path when they arrived in the UK but things have changed over time. I was often the only brown person in a room but never felt that, in itself, held me back.
The murders of George Floyd, Breonna Taylor and Ahmaud Arbery in 2020 brought my relationship with race into stark focus. My parents repeated to me growing up 'You're going to have to work twice as hard as white colleagues to get the same results'. I'd taken this as read as a child, but now I realise that this was accepting a form of racism as the norm.
The biggest issue for me is that many people don't appreciate that South Asian professionals, in law or other areas, regularly experience racism. Racism still exists as an everyday fact for most of the South Asian community. From being called the 'P word' in the street to being subjected to extra searches every time you go through an airport, the discrimination is real and it hurts.
My parents came to this country and built a successful life, and I had the confidence to think I'd be able to do likewise. Alongside instilling a fierce work ethic, my dad introduced me to cricket as a child and I had no option but to support India, thereby failing Norman Tebbit's test for South Asians born in the UK.
Following the game remains my biggest passion outside work. As a young man, I looked to sports stars, especially Indian cricketers such as Sachin Tendulkar or MS Dhoni as my role models – elite sportsmen who coped with the pressure of carrying the dreams of a billion Indian cricket fans every time they took to the pitch.
I encourage younger South Asian lawyers to be proud of their heritage and culture, and certainly more open about it than I was when I was younger. I'd also encourage them to take advantage of the many professional and cultural bodies to network with those from a South Asian community – your shared experiences will help to build connections.
I hope that junior South Asian lawyers, and those of all ethnicities, feel comfortable and confident to be their authentic selves in the workplace. Doing so will help them flourish as professionals and educate others about the richness of their cultures.
South Asian Heritage Month runs until 17 August