Committee member of the Lawyers with Disabilities Division
I was initially a scientist, with both undergraduate and postgraduate degrees. But then I took the leap into the unknown and started the CPE/PGDL on a part-time basis while working full-time as junior manager in the Lord Chancellor's Department, now known as the MoJ. I did not feel out of my depth because I was fairly academic, but I fell in love with the maxims I learned while studying equity and trusts, especially 's/he who comes into equity must come with clean hands'. Funnily, this maxim is the foundation of my career: to advocate for fairness in all areas for all.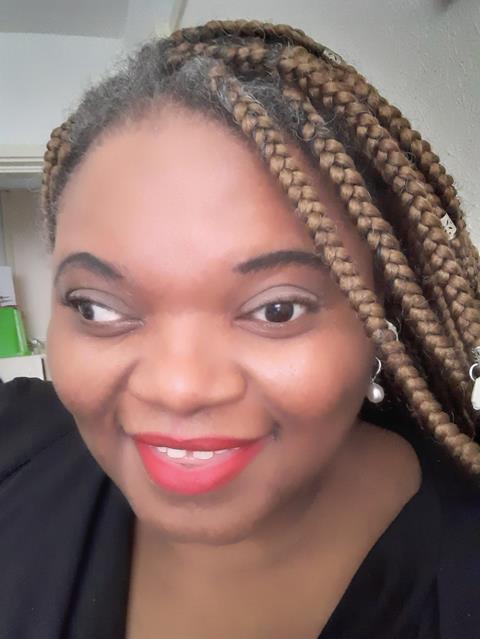 My legal training came through an opportunity advertised by the Lawyers with Disabilities Division (LDD), which I had joined as student member during my CPE. The head of legal at Lambeth Council, Mark Hynes, had made an offer to ringfence a training contract specifically for a person with a disability. I was that extremely lucky individual, after being in the wilderness pursuing the elusive thing that was preventing me from qualifying. While in the wilderness I gained my social work qualification.
I'm currently not in practice for disability-related reasons. But once these have been sorted I will consider the options available.
I have been a member of the LDD since 2004 but joined the committee in 2014 for mentoring and networking opportunities. As a committee member I have been involved with ensuring that 113 Chancery Lane is illuminated in purple during Disability Awareness Month. I am especially proud that the LDD has been working collaboratively with Professor Debbie Foster and Dr Natasha Hirst from the University of Cardiff Business School to produce 'Legally Disabled? The career experiences of disabled people working in the legal profession'. This launched earlier this year and has opened the door for organisations to review their attitudes and culture with regard to disability.
I have been a committed campaigner on issues affecting people with physical and mobility disabilities, specifically with the British Polio Fellowship. I was politically active, using my influence as an effective lobbyist to fight for equality. Currently, as an elected patient governor with Guy's and St Thomas' NHS Foundation Trust, I have been able to advocate for improved changing facilities and disabled parking spaces. I also lead a quality and engagement working group on behalf of the trust.
Disabled lawyers face a variety of challenges including whether or not to disclose their disabilities
LDD has been in existence for more than 30 years, during which time great things have been achieved. I believe that the ongoing pandemic and the Legally Disabled research has led to increased awareness and opportunities for those with disabilities or impairments, as remote and flexible working is now the choice for everyone. I hope that there will be more opportunities for flexible training contracts or the equivalent, as well as role models in senior and partnership positions. The narrative that reasonable adjustments are expensive has been quickly dismissed, as working from home has not been an additional cost.
Disabled lawyers face a variety of challenges, including whether or not to disclose their disabilities. Those with visible disabilities don't have the choice to not disclose but those with non-visible impairments can. This is usually a personal choice. Unlike with other protected characteristics, there are very few openly disabled lawyers in leadership, especially at management and partnership levels. This needs to be challenged further.
I have had the privilege of having a sense of self-belief that I could achieve anything and that nothing, including my disability, would be considered challenging. Don't get me wrong, I have had various health-related interruptions but I always find a way to overcome this. Life often does not go to plan but when you flip it over you get to see that becomes a great advantage. I am my own role model. There are very few disabled black women in the legal profession and we should be celebrated at all times. I hope there will be more role models who will inspire other black or disabled people to aspire in the profession.
There have been many career highlights, including recognition in the Shaw Trust Disability Power 100 list 2018, where I was listed in the politics and law category. I have been an acting Council member of the Law Society since June and it has been a great honour to represent disabled solicitors in this way and to keep raising issues concerning disabled people in the profession. I have just been appointed a disability and inclusion ambassador by The Good Lawyer Project.