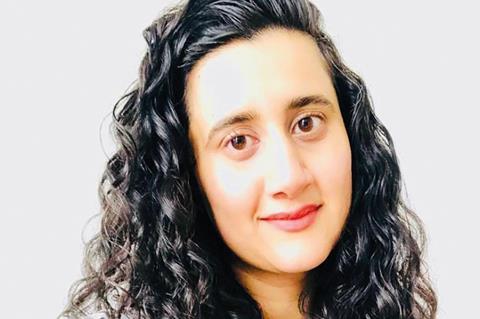 My motivation to pursue a career in law began in my early teens following the death of a close family member. The impact of their death raised many questions in my mind as to how the English legal system would deal with serving justice as a consequence of this tragic loss. From that moment, I pursued my career by reading legal books to find answers to my questions. Ultimately, I had wished to qualify as a prosecution lawyer.
While studying for my LLB, I managed to secure my first legal job within a niche firm specialising in immigration law. I worked as a paralegal on two complex criminal cases and gradually saw my path into a criminal defence firm. I managed to gain work experience at the Tottenham branch of EBR Attridge, a specialist criminal defence firm. I worked my way up from being a legal assistant to partner Gerry McDonald to qualifying as a solicitor, and then becoming a police station accredited representative. I am now en route to gaining my duty status.
My passion to specialise in criminal law arose during my final year of studying for my LLB. It was then I realised that my passion lay in practising as a criminal defence lawyer rather than a prosecutor. This was following the distress I witnessed an innocent party undergo, having been falsely accused of crime. I felt moved to work in the criminal justice system to ensure that justice was served fairly and that everyone had a legal right to clear their name when falsely accused.
The work that I conduct varies day to day. Some days I am preparing cases for trial, including taking instructions from clients and advising them on the legal issues they face. I liaise with experts and the police, together with representing suspects at police stations while working alongside chambers. It is a varied role, which can be intense, especially when dealing with sensitive cases and clients' families. The hours are long.
'People tend to always think you are representing those who are guilty of a crime before they are even convicted'
One of my memorable career highlights was winning an extradition case. I had just started my training contract and my supervising training partner went on annual leave. A client walked into our offices, wishing to seek legal advice in respect of extradition law and I was called to represent them. At first, I was anxious about accepting the case, as I had no experience in dealing with extradition law and its procedures. I approached two colleagues to help train and guide me. I spent my summer reading, understanding and researching the practice and procedures of extradition law. This led to me gaining a win, which I was told was very rare. I was proud and relieved that my initiative and hard work paid off.
The East Ham office has been EBR Attridge's most recent venture, which took off at the start of 2019. I was asked to help with its development. This involved interviewing staff, training new colleagues, as well as marketing the firm in the surrounding areas of east London. Since then I have continued to work in between both the Tottenham and East Ham offices and, from time to time, worked out of our City of London office. A lot of multi-tasking is undertaken, along with being on my feet a lot of the day.
Some people are taken back when I tell them that I am a criminal defence lawyer. Some raise eyebrows and others are intrigued to hear about the types of case that I come across, how I manage to represent those accused of grave crimes and, if acquitted or found guilty, how we as lawyers manage to process it all. People tend to always think you are representing those who are guilty of a crime before they are even convicted before the court of law. The public tend to forget that one is innocent till proven guilty.
Thinking about the future of the criminal defence sector, the work will increase and continue to stack up. This is due to court backlogs coupled with high crime levels in London. Moreover, with the impact of Covid-19, domestic violence, modern slavery and serious violent crimes are all on the rise. As a result of the continuing cuts to funding, criminal defence lawyers are having to work countless hours, often late into the evening and through the middle of the night with minimal remuneration rewards. This is a cause for concern. I also hope that the working environment can change and adapt to facilitate the needs of working parents, with consideration given to mental health, which are real priorities. I am glad to see discussion of these topics is now prevalent within the profession and that real change will come about soon.