The SDT's 'highest of expectations' and the regulator's desire for a 'gold standard' mean solicitors appear to be treated more harshly than barristers and other professionals in disciplinary cases
'Laughably lenient' said one commenter on the Gazette website. They were reacting to a story on the bar disciplinary tribunal's decision to reprimand a barrister who accepted instructions despite not being registered. Another post suggested that, had the offending practitioner been a solicitor, they would have been subjected to a 'flogging'.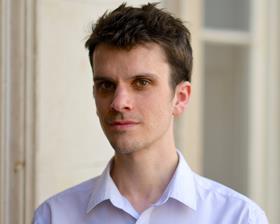 The comments reflect a wider belief that solicitors are treated more harshly than barristers (or those in other professions) when it comes to sanctions.
Annual statistics for the Solicitors Disciplinary Tribunal (SDT) and the Bar Tribunals and Adjudication Service (BTAS) appear to back this theory – or at least show that a higher percentage of offending solicitors are struck off.
In 2018, the SDT dealt with 168 applications and removed 72 solicitors from the roll. That is an apparent strike-off rate of 43% (though not all applications are concluded in the same year they are brought). The BTAS, which provides statistics for the financial year, heard 39 cases in 2017/18, resulting in six disbarments: just under 15%.
Of course, no two cases are the same. But the proportion of strike-offs when compared to applications suggests the SDT is more inclined to issue the harshest punishment.
Other cases that have attracted comparisons include those of a barrister reprimanded and fined for sending cocaine to a chambers, and another fined for drinking half a bottle of whisky before driving home. It was pointed out that a solicitor who had been convicted of driving offences was struck off.
Paul Bennett, partner at regulation firm Bennett Briegal, says that the disparity is real: 'I always explain to clients facing a disciplinary investigation or hearing that solicitors are treated far more harshly than barristers in disciplinary cases.'
Reasons for this include:
Solicitors are more numerous, so damage to the profession's reputation has a bigger impact.
Barristers do less direct work with clients.
The solicitors' profession 'aims higher' than other professions less exposed to consumer law.
Bennett says: 'The SDT is made up of solicitors and lay members with a solicitor majority. The uncomfortable truth is we solicitors set the highest of expectations for our colleagues and are harsher on them. Solicitor members of the SDT know what good practice looks like and are determined to deter misconduct. We [solicitors] do more work for consumers directly so our clients are more at risk. The SRA is trying to set the gold standard in terms of regulation.'
This, he says, contrasts with decisions by the BTAS (and High Court and Court of Appeal). The bulk of members there are barristers drawn from a smaller profession. 'The lack of direct consumer (not client but consumer) work shows. The empathy shown when barristers sit in judgment reflects the referral core of the bar in contrast to solicitors,' he says.
Bennett says the SDT's 'independent mindset' is also part of the explanation. 'The SDT is fiercely independent and often the SRA gets short shrift from it (sometimes rightly and, yes, sometimes unfairly). This independence of mindset at the SDT extends through to upholding the highest professional standards.'
Disciplinary bodies of other professions also appear more lenient. The statutory test for sanction of doctors, for example, looks at future risk, not back at the misconduct. This, says Bennett, means 'doctors behaving badly are forgiven when a solicitor in identical circumstances would be struck off'.
Focusing on future risk is 'more sophisticated', Bennett says. 'The SRA disciplinary casework is often hindered by a myopic, one-dimensional view. The lack of real case experience in private practice shows. This leads directly to the decision to seek the striking-off of solicitors who are whistleblowers or unwell. It's unnecessary but technically correct.'
From this month, the bar will begin adopting the civil standard of proof in disciplinary cases (the SDT has yet to decide whether to follow suit). It is a shift that should make it easier to sanction barristers. But it will take time to change the perception that erring solicitors get a uniquely rough ride.