A firm with 24 employees is due to close days before Christmas following its insurer's refusal to renew its cover in the wake of the pandemic. Both the firm and the insurer said unrealistic requirements imposed by the Solicitors Regulation Authority were to blame.
ABS pioneer Notary Express, which is headquartered in Norwich, said 24 members of staff, including 15 solicitors and licensed conveyancers, will lose their jobs after insurer QBE refused to offer renewal terms. The firm's extended policy period ends on 19 December and the practice must wind down by mid-February.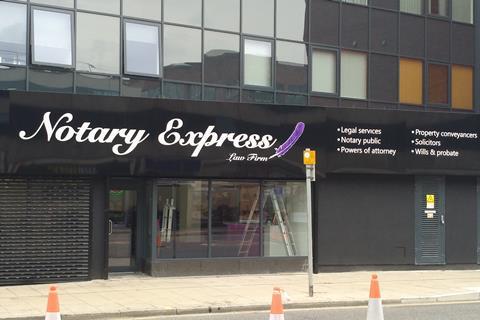 Merlin Batchelor, director of Notary Express, said QBE refused his application a week before the renewal date and provided a bullet point explanation just a day before the insurance expired.
'The problem with the market is that it's so dysfunctional,' Batchelor said. 'At the moment there are only about five Solicitors Regulation Authority approved insurers that will write business for conveyancing firms and they're all tightening their belts because of the pandemic.'
He claimed that the SRA system 'does not work when a hard market comes along' and growing numbers of conveyancing firms are turning to the Council for Licensed Conveyancers, a specialist property law regulator, for licensing.
'The SRA's requirements are so stringent on insurers that insurers aren't keen to write business for SRA-approved firms,' Batchelor said.
Notary Express was set up in 2013 and became one of the first firms to be regulated as an alternative business structure. Batchelor – who established the practice with the help of a social fund from the Department for Work and Pensions – said the business is still profitable and 'busier than ever', and is 'perfectly placed for mothers to work as solicitors'.
A spokesperson for QBE said: 'It is standard practice that we review each policy at renewal time and occasionally we may decide that a business no longer matches our risk appetite. Our decision does not preclude Notary Express from seeking coverage elsewhere and just as we have done, alternative insurers will consider this business on its own merits and against their own criteria. Typically, clients go to a broker and brokers acting on their behalf are charged with finding coverage amongst the many insurers available in the market.
'Furthermore, it is the SRA not insurers that mandates the breadth of professional indemnity coverage firms must have and insurers have consistently and collectively fed back, most recently via the International Underwriting Association (IUA), that the minimum requirements imposed on firms are untenable and need urgent reform. So far, the SRA continue to review the on-going issues but are yet to address any of the concerns highlighted to them by insurers and the IUA.'
An SRA spokesperson said: 'We make sure all solicitor firms have a minimum level of insurance in place. This provides peace of mind for consumers that if something goes wrong, there are protections in place. That's why we don't allow solicitor firms to operate without a valid policy.
'We cannot comment on specific cases. Insurers will assess the risks around firms on an individual basis. Each year around 10,000 law firms successfully renew their policies, with generally only around 30 unable to secure cover.'
This article is now closed for comment.