A High Court judge has described a family at the centre of a high-profile £450m divorce battle one of the unhappiest ever to have appeared in her courtroom.
Tatiana Akhmedova, the ex-wife of Russian billionaire Farkhad Akhmedov, won a High Court case against her eldest son, Temur Akhmedov, in a long-running battle to recover what she is owed.
In December 2016, Farkhad Akhmedov was ordered to pay his ex-wife £453,576,152 following their divorce. In a judgment handed down yesterday, Mrs Justice Knowles said Tatiana Akhmedova had been the 'victim of a series of schemes designed to put every penny of the husband's wealth beyond her reach'.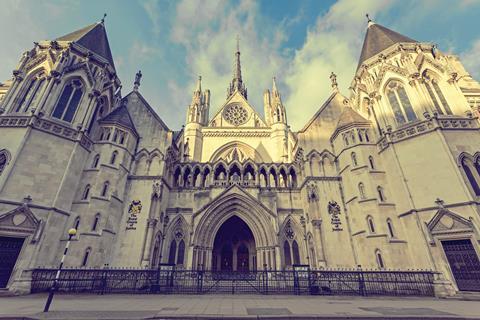 Rejecting Temur Akhmedov's case that he was merely a 'go-between' for his father, Mrs Justice Knowles said: 'Temur told me in his evidence that he had helped his father protect his assets from his mother's claims. He was, indeed, his father's lieutenant. Temur has learned well from his father's past conduct and has done and said all he could to prevent his mother receiving a penny of the matrimonial assets.'
But it is the opening paragraph of Mrs Justice Knowles' judgment, quoting the opening sentence of Anna Karenin, that attracted widespread attention among legal commentators.
Mrs Justice Knowles said: 'All happy families are alike, each unhappy family is unhappy in its own way. With apologies to Tolstoy, the Akhmedov family is one of the unhappiest ever to have appeared in my courtroom.'
The comprehensive judgment comprises 404 paragraphs. A table of contents is provided at the start.
Mrs Justice Knowles said: 'These proceedings have been the subject of intense media interest. This judgment will endeavour to provide a clear context for the claims brought by Tatiana Akhmedova against some of the respondents, and will then analyse and determine those claims, having taken account of a mass of documentary and oral evidence. This judgment is necessarily lengthy as it concerns separate claims against three respondents. At the conclusion of this judgment is a glossary which (a) identifies the principal actors, order, and claims and (b) contains a list of every reported judgment in this case with a brief description. I have also appended a chronology for ease of reference.'
This article is now closed for comment.