The most widely used free public online database of court judgments has been handed a one-year lifeline.
The 20-year-old British and Irish Legal Information Institute (BAILII) told the Gazette that its five-year contract with the Ministry of Justice, which was due to expire next year, has been renewed for one year.
Under the contract, the MoJ pays £50,000 a year – nearly one quarter of BAILII's total income – to disseminate judgments selected by individual judges. Last year, the site had more than 12 million visits. It is operated on a shoestring budget by fewer than four full-time staff.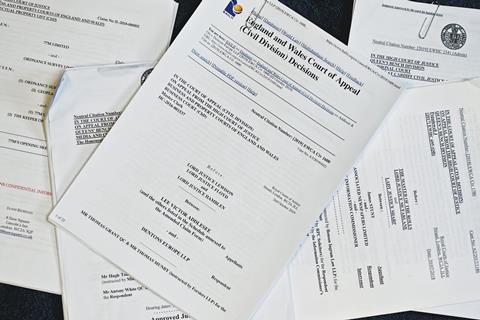 The contract renewal gives HMCTS a breathing space to decide a strategy for disseminating judgments as called for by the 2019 Byrom report on justice data. BAILII's operational model has been criticised in recent years by researchers and businesses wishing to mine the data stored in court judgments. Ideally, this would require all court judgments to be stored in a repository in a structured, machine-readable form.
At present BAILII does not allow its material to be downloaded in bulk or to be 'scraped' by software agents. This reflects judicial suspicion about the use of data to predict the decisions of individual judges.
In its response to the Byrom report last month, HM Courts & Tribunals Service said that it accepts the principle that 'more work is needed' to make judgments more accessible. 'This is a complex area and we will work with [the] MoJ and the judiciary to develop proposals over the next 12 months,' it stated.