England and Wales court judgments are for the first time being opened to mass analysis by artificial intelligence, the Gazette can reveal. Under an agreement announced today, the British and Irish Legal Information Institute (BAILII) has granted academics at Oxford University bulk access to its database of 400,000 judgments for research purposes.
Until now, BAILII, the principal online repository of case law, has refused to allow its database to be downloaded in bulk or 'scraped' by software. The fear is that this would enable the development of AI systems for predicting the outcome of cases on a judge-by-judge basis. It is understood that the agreement between BAILII and Oxford's AI for Law project excludes such use. Rather, the agreement will 'unlock new research insights into English case law' and help the development of ways to improve access to legal information, a statement said. The negotiations with BAILII took over a year and encompassed review by stakeholders at the Ministry of Justice and the judiciary, it added.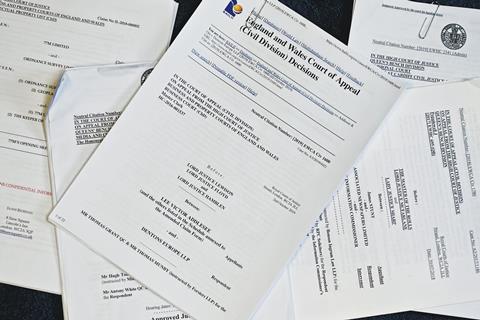 Professor John Armour, head of the Oxford team, said the agreement 'has the potential to revolutionise lawtech in the UK' by enabling researchers to explore the application of AI to the analysis of a very large body of case law.' While research has been done with decisions from a range of other jurisdictions around the world, bulk access to data has so far been a stumbling block for work with decisions here,' he said.
'We hope that, in addition to facilitating important academic progress in the application of AI to common law decision-making, our agreement with BAILII will also serve as a model for future such arrangements.'
Sir Ross Cranston, chair of the BAILII trustees, said: 'BAILII is delighted to collaborate with the highly regarded research team at Oxford University in their important work on the AI for Law project. Their findings will guide BAILII in developing a policy on data sharing for large-scale data analysis which aligns with emerging policy at HMCTS and the Ministry of Justice.'
BAILII is not charging for data made available through the partnership, but Armour said under the agreement Oxford will reimburse any cost incurred by transferring it.