Baker McKenzie has announced the election of 81 new partners worldwide in its 2019 round, 40% of whom are women.
The new intake takes the total number of partners to 1,550. Over 400 of these are women, which Baker stressed is 'the most of any law firm'.
Earlier this week the international firm announced plans for a workforce comprising 40% men and 40% women by July 2025. The remaining 20% will be 'flexible', consisting of men, women and non-binary people.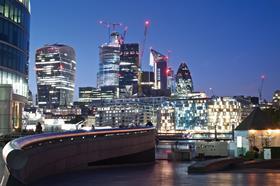 Across practice groups, Tax and M&A saw the largest intake of new partners, with Dispute Resolution also a significant climber.
Seven of the newly elected partners are based in London. They are: James Robinson (antitrust & competition); Sarah Porter (Banking & Finance); Gemma Willingham (Dispute Resolution); Helen Brown (IP Tech); Julia Hemmings (IP Tech); David Hart (Private Equity); and Phelim O'Doherty (Private Equity).