The government risks breaching international law by changing the Human Rights Act, the Bar Council has said in a message urging 'extreme caution'.
In its submission to the independent review of the Human Rights Act, the representative body said the 1998 act 'has worked and continues to work well' and 'strikes the right balance between the court's power to interpret legislation and parliament's power to make it or change it'.
The council said no changes are needed to section 2 of the Human Rights Act – which covers the relationship between domestic and Strasbourg case law – arguing that it has allowed UK courts to develop a 'nuanced and principled approach'.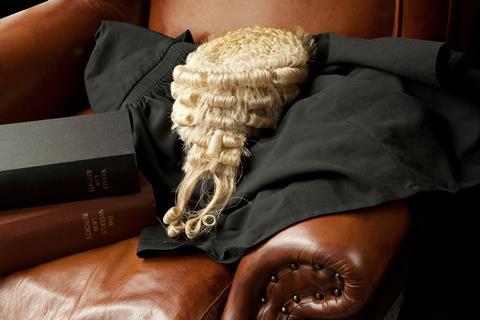 It added that changes should not be made to sections 3 and 4, which deal with legislation being interpreted in a way that is compatible with the European the Convention on Human Rights, urging 'extreme caution' on this issue.
'The Bar Council does not believe that there is any case where it can properly be said that parliament's legislative intention was undermined or contradicted by an interpretation adopted pursuant to s. 3. Moreover, were such a case to occur, it would be open to the executive to correct that position by bringing forward legislation in parliament.
'For this reason...the Bar Council considers that no amendment to section 3 is necessary. Indeed, the Bar Council urges extreme caution on this issue. Any amendment to section 3, which is the core of the HRA's carefully calibrated system, would create confusion in a now carefully developed area and risk putting the United Kingdom in breach of international law.'
An independent review of the 20-year-old Human Rights Act was announced in December. Led by retired Court of Appeal judge Sir Peter Gross, the review will examine the relationship between domestic courts and the European Court of Human Rights, as well as the relationship between the UK courts, executive and parliament.
The panel's call for evidence closed on 3 March.