The bar tribunal service has proposed significantly tougher sanctions for barristers who commit sexual misconduct, after facing criticism for being too lenient.
In a consultation that opens today, the Bar Tribunals & Adjudication Service (BTAS) suggests that penalties for sexual misconduct should start at a suspension of over 12 months and finish at disbarment. The proposals are significantly tougher than the current guidance, under which a barrister found to have committed inappropriate sexual conduct in a professional context could receive a reprimand or a medium level fine.
'The view is that all such behaviour should attract serious sanctions not only to reflect the nature of the behaviour but to send a clear signal that it is entirely inappropriate and will not be tolerated at the bar,' BTAS said.
'Consideration was given to starting the range at suspension of under 12 months, but this would allow for significant mitigation to take the sanction into the realms of a fine. It is clear from recent public reaction to fines imposed for such misconduct by BTAS panels, in accordance with the current Guidance, that there is widespread and almost unanimous condemnation of the leniency fines represent in addressing such conduct.'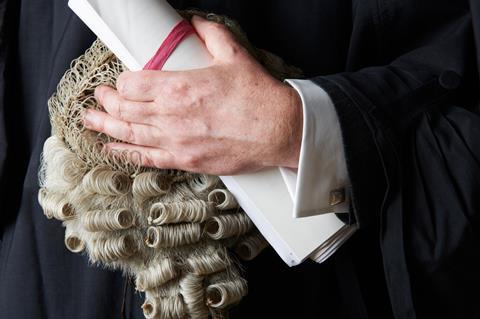 A case law review found that, outside the legal profession, sanctions imposed for sexual misconduct most usually attracted suspensions from practice of 12 months or a more serious sanction, often erasure or strike-off.
A survey of BTAS and the Bar Standards Board also found that offences relating to sexual misconduct, drunk driving and violence were treated too leniently, while guidance relating to conduct involving drugs was 'inconsistent'.
Mark Neale, director general of the BSB, said: 'I very much hope that all those with an interest in the sanctions which barristers face for professional misconduct will take part in this consultation. I am of course aware that there has been recent criticism of the sanctions imposed in cases of sexual misconduct but this review also covers a wider range of professional misconduct.
'It includes proposals to increase the indicative sanctions for some types of misconduct, including misconduct of a sexual nature. It is very important that the final guidance commands the support of both the public and the profession.'
The consultation will run for just over six weeks from 29 April 2021 to 14 June 2021.
Derek Sweeting QC, chair of the Bar Council, said: 'This is an important, wide-ranging consultation that affects the whole bar and recognises that sexual misconduct is an issue for the profession. It's no secret that many at the bar feel that the current sanctions do not reflect the seriousness of cases concerning sexual misconduct and the Bar Council has raised concerns with both the BSB and BTAS on this point. We hope that in assessing the sanctions guidance the impact on victims of harassment at the bar is considered.'
This article is now closed for comment.