A barrister who was found in contempt of court after breaking the embargo on a judgment about Heathrow's third runway has appealed the Supreme Court's ruling.
Tim Crosland, an unregistered barrister, was fined £5,000 by three Supreme Court justices in May after he was found to have been in 'criminal contempt of court for deliberately disclosing the result of a Supreme Court appeal prior to hand down of the judgment'. He was also ordered to pay costs of £15,000.
In December 2020, Crosland leaked the Supreme Court's decision about Heathrow's third runway a day before judgment was delivered as an 'act of civil disobedience', saying he had 'no choice but to protest the deep immorality of the court's ruling'.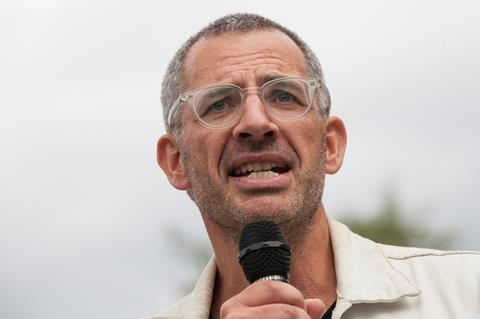 Crosland has now filed an appeal against the Supreme Court's contempt finding on five grounds, including that the court wrongly disregarded a letter which had been sent to the court by leading scientist and economists, supporting his position.
He also argues that, in violation of Articles 6 and 10 of the European Convention on Human Rights, the court 'cast a veil over the appellant's principal line of defence', which was that evidence that Heathrow expansion would breach the Paris Temperature Limit of 1.5˚C had been suppressed.
The Supreme Court has now stayed the costs order against Crosland pending the outcome of his appeal. It is still unclear, however, how the appeal court will be constituted, given the fact Crosland is seeking to challenge the decision of three Supreme Court justices.
Crosland's grounds of appeal states: 'The Supreme Court was the complainant in this case. The Supreme Court was the first instance tribunal. The Supreme Court is the appeal court. Recognising the challenge that such circumstances present, the appellant must nevertheless exhaust domestic remedies if he is to take the matter any further.'
In a statement, Crosland said: 'Respecting court embargos is important. But conserving the conditions which make the planet habitable is more important still. In a democracy, the provision of accurate information regarding the extreme dangers of carbon intensive projects is a necessary condition for making the right decisions, as I hope the appeal court will agree.'