The High Court has intervened in a disagreement between two barristers over a draft witness statement, ruling that the defendant's counsel waived privilege by lending her opponent the document in the court waiting room.
Axnoller Events Ltd v Brake & Anor concerned a 'long and complicated' lawsuit about the possession of a property in Dorset. In the course of trying the claim, his Honour Judge Paul Matthews was asked to decide whether the claimant could cross-examine one of the defendants on a draft witness statement which is in her name but not signed.
The case put forward by the claimant was that this witness statement was voluntarily disclosed by the defendant's barrister, Daisy Brown, in 2018. Niraj Modha, who was instructed on behalf of the claimant at the relevant hearing, said that Brown gave him the document and that he took photographs of it whilst sitting opposite her in the court waiting area.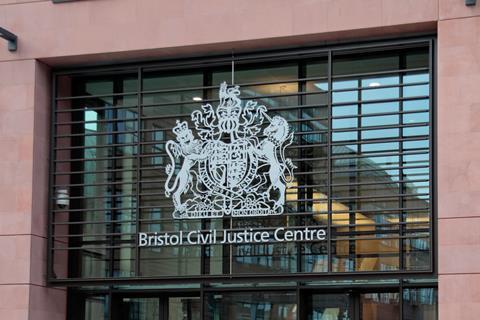 However, Brown told the court that she had no recollection of allowing him to see the draft witness statement in the court waiting area, and that it would not be her normal practice.
'Mr Modha did not ask to take a photograph of the draft statement or take a photograph of it that I saw. This would have been an unusual and alarming request and I would have thought I would have refused had he asked but I do not recall that he did,' Brown told her clerks in an email cited by the court.
HHJ Matthews said that there was 'no question of impugning the veracity' of either of the lawyers. However, he concluded that Brown did lend Modha her copy of the witness statement so that he could glean the substantive nature of the defence and that, having read it, he then photographed it.
'I quite accept that Ms Brown says she did not authorise him to photograph it, but that in a sense is water under the bridge, because in my judgment the act of deliberately showing the draft witness statement to opposing counsel is enough to waive privilege in it, and it does not much matter then whether the photographing was authorised or not,' he said.
The judge added that there was nothing to stop the claimant's legal team from cross-examining on the document since privilege in it had been waived.