Law firms appear to understand the importance of advanced technology – but only half plan to do anything about it, a poll has found.
In a survey of law firm leaders 73% agreed that firms should integrate artificial intelligence (AI) to get ahead by 2025. But only 53% said they are actually planning to bring in new technology. Of these, almost three-quarters propose to integrate AI, with a far smaller proportion relying on blockchain, robotics or augmented reality.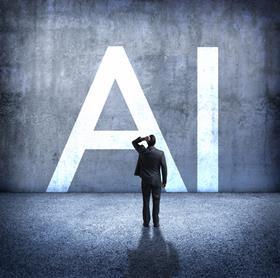 The survey, which received responses from leading figures in 156 law firms, was carried out by digital marketing agency Propero Partners. Lead researcher Melissa Hernandez said: 'The disconnect between what firms recognise to be important and their actual plans is bizarre – despite acknowledging that AI will be significant for firms' development in the next five years, actually having plans in place to embrace this technology is lacking.'
The report also featured a contribution from Tamara Box, managing partner for Europe and the Middle East at global firm Reed Smith. Box said solicitors have adapted to the modern environment by expanding their knowledge to include areas where business and law overlap.
She added: 'Evolution of the legal industry is happening faster now than ever before. Though many will survive, only the fittest – those most capable of adapting, of embracing change – will thrive.'
The survey also found that most law firms (93%) acknowledge they need to embrace proactive digital marketing strategies to get ahead. Email newsletters remain the most common marketing method, with 65% of firms sending them.