A prominent civil liberties solicitor has decried the continuing perpetuation of racial stereotypes in the law, observing that black lawyers can still be mistaken for defendants.
Birnberg Peirce director Marcia Willis Stewart QC (Hon) told a Public Law Project conference on the Equality Act that the phenomenon had prompted her to step up her public speaking engagements. She said she previously spent years 'ducking the cameras' and pushing others forward to speak.
Willis Stewart, who was being interviewed by barrister Michael Etienne, recalled: 'I heard a young person say one day that there were no black civil liberties lawyers, no black human rights lawyers, and I was really quite shocked. And I thought, I do have to step up. I have to be present and I have to be seen. It has taken me some time.'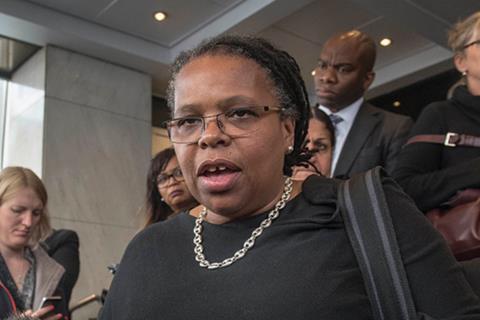 She said she has not found the process easy. 'It is very difficult being present and visible as a black lawyer. There are often times you are mistaken for being the defendant – yes, that still happens – or being the client.'
Willis Stewart recalled being mistaken for the mother of Mark Duggan in media coverage.
Willis Stewart represented the family during the inquest into the police shooting of Duggan, whose death in 2011 sparked riots in London.
She said: 'With the case of Mark Duggan, I did speak to the press and we made sure that we had a working relationship. But on one particular occasion, after I think one of the firearms officers gave evidence and we were coming out of court, [in an article] I became Mark Duggan's mother.
'And whilst I would not have had a problem being Mark Duggan's mother, she was right next to me and she was not identified.
'It was really about blackness and the kind of stereotypes around a black son being shot and so he must have a black mother and all of those things. It is not straightforward.'
Willis Stewart highlighted a dual pressure on black lawyers 'when we're facing yet another black death… the dual weight as it were of that death'.
She said those issues had 'really come to the fore' with recent shootings and, in particular, the death of George Floyd in the US.