Struck-off solicitor Alan Blacker has been banned for at least 10 years from being a legal executive, it has emerged. A decision notice published by regulatory body CILEx Regulation Limited (CRL) stated that Blacker was handed an indefinite exclusion following an application for CILEX membership in 2020.
In the application, Blacker – who has previously gone by the name Lord Harley – failed to disclose that he had been struck the roll of solicitors in 2016, made bankrupt in 2018, convicted in 2019 of false representation to obtain a disability benefit and removed from being a trustee or manager of a charity.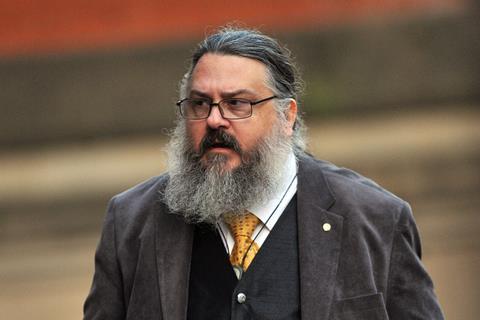 He failed again to disclose these details in July and August last year when he applied for CILEX practice rights.
The decision notice said that Blacker 'pursued a course of conduct during which he misled or attempted to mislead' the regulator, by failing to comply with his disclosure duties.
The disciplinary tribunal found three charges of misconduct proved against Blacker: failing to behave with honesty and integrity, failing to maintain high standards of professional and personal conduct, and failing to comply with his obligations to deal with the regulator openly, promptly and co-operatively.
The tribunal ordered an immediate exclusion from membership of CILEX with a direction that no application for readmission will be considered for a minimum of 10 years.
Blacker was a solicitor-advocate who came to public attention in 2014 when a judge told him following a hearing he looked like 'something out of Harry Potter'. He was later struck off after it was found he had falsely claimed to have academic and other qualifications, including a knighthood and a ranking position in St John Ambulance.
Blacker was handed a suspended jail sentence in 2020 after dishonestly claiming disability living allowance of £23,000 over five years. His conviction was secured after he was pictured driving a miniature train.