The bar's regulator has been put on notice to come up with a new public legal education strategy, after withdrawing funding for consumer-facing website Legal Choices. In a progress report on frontline regulators, the Legal Services Board said it has taken the 'unusual step' of demanding immediate action on this front by the Bar Standards Board.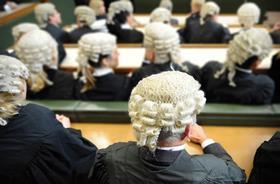 Legal Choices had been collectively run and paid for by all the legal regulators until the BSB pulled its funding on 1 November. The bar regulator said it could best meet its aims to offer the public information about how to get legal help from barristers via its own website. However, the LSB said it is still waiting for detailed information on how the BSB proposes to address obligations currently delivered through Legal Choices.
The report takes other regulators to task for being too slow to get a grip on performance. Two actions remain outstanding for the SRA: possible changes to its standards on advocacy, consultation on which closed last month; and improving transparency of decision-making and performance.
On transparency, the SRA has 'made progress' towards improving accountability to stakeholders and providing more transparency of the performance measures its board considers. However it has not yet provided detailed plans. These are expected to be published soon.
One implied criticism of the SRA is perhaps contained in the LSB's commitment to 'lead by example' by holding a public board meeting in 2020. 'Our starting point on this is that it is difficult to see how a regulator can effectively provide adequate visibility of how its board holds the executive to account without holding public board meetings,' the progress report states.
The SRA closed its board meetings in 2017, replacing them with a post-meeting briefing between SRA leaders and journalists.